Every Sunday @ 11am EST time
(In person services available in Montreal and Ottawa. Also available LIVE online when you sign up on ReviveNations.TV)
Every Tuesday, 7pm, His Nearness, Ottawa branch
Join us every week, kindly check schedule for upcoming conferences
June 30th: Eastin Hotel, Penang
July 1st: Eastin Hotel, Penang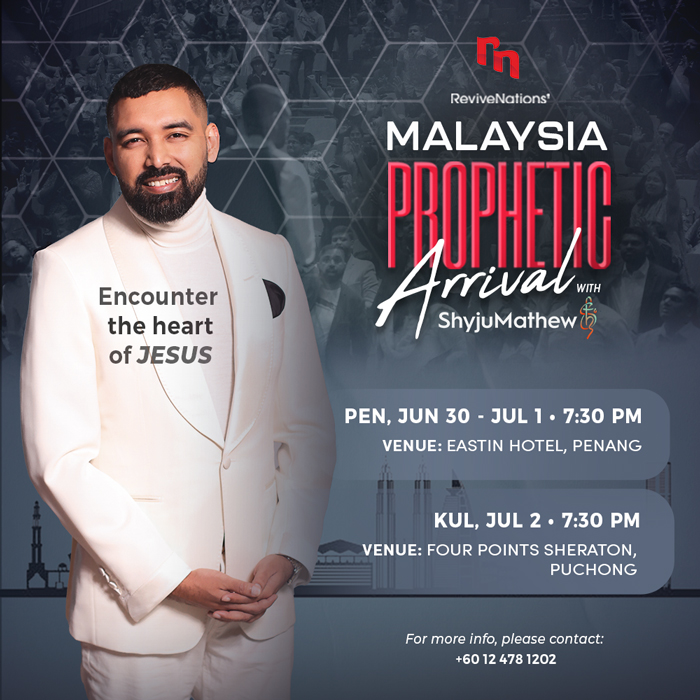 July 2nd: Four Points Sheraton, Puchong, Kuala Lumpur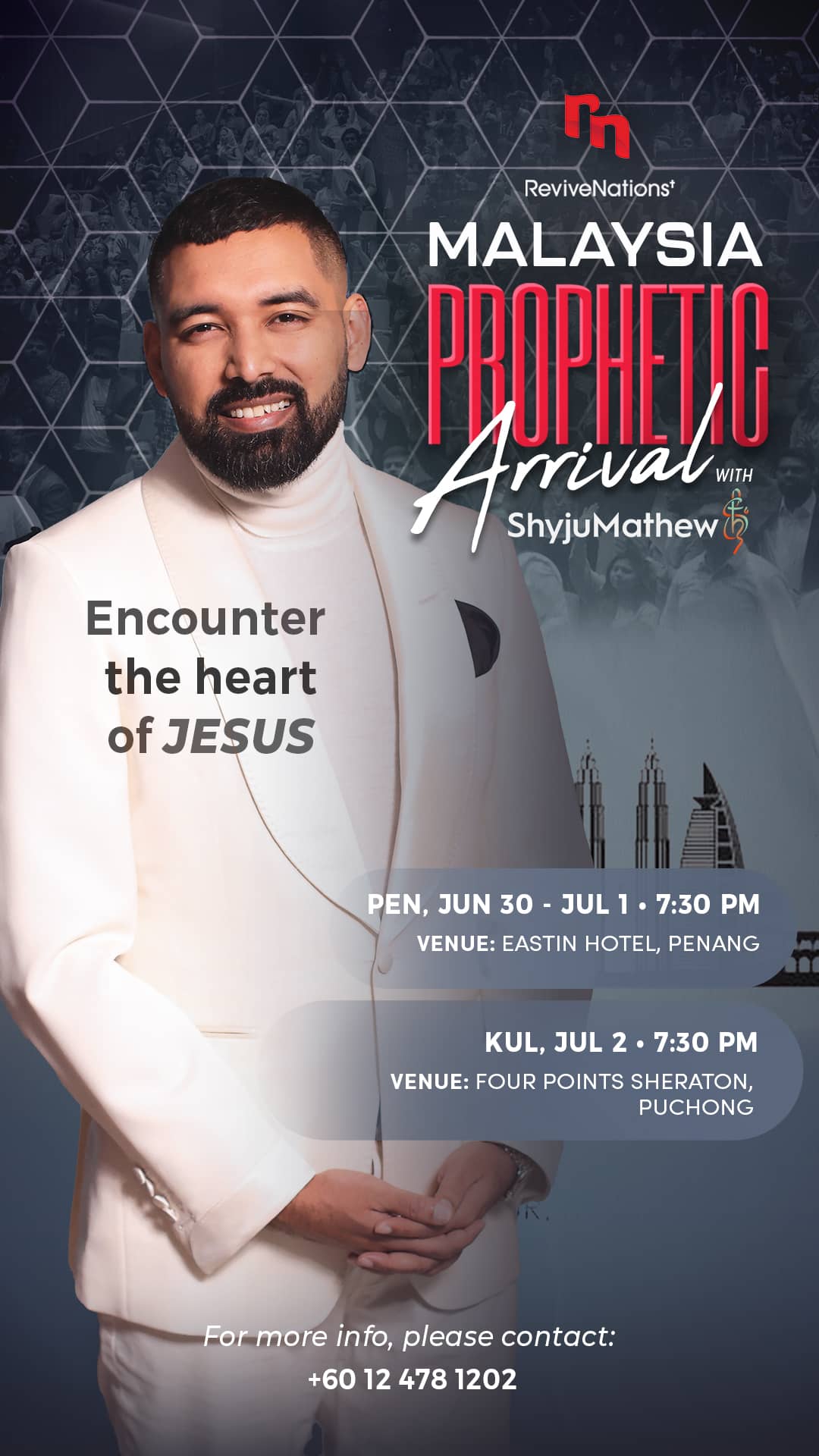 Malaysia, Pastors & Leaders
Four Points Sheraton, Puchong, Kuala Lumpur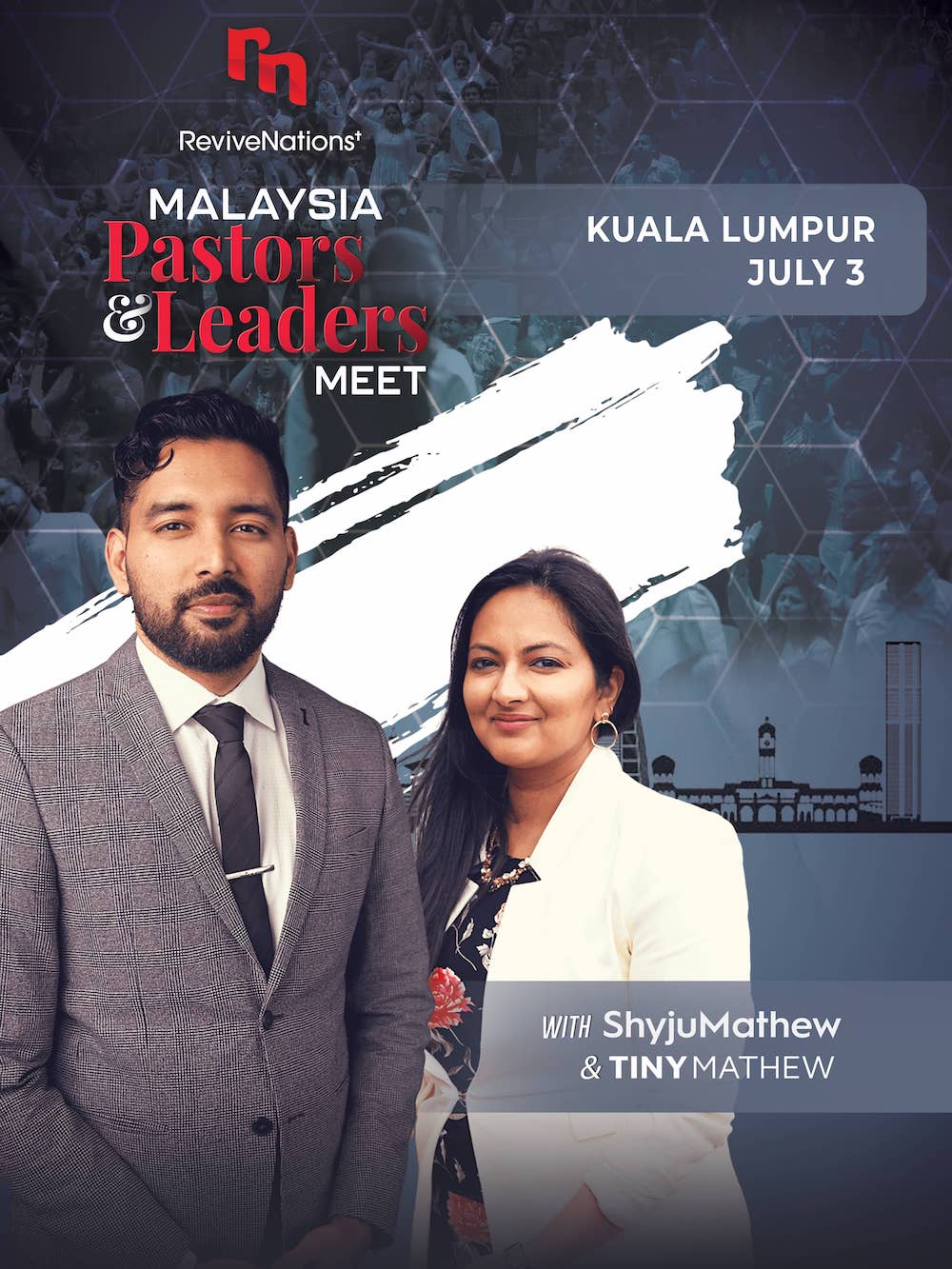 August 5th: Cochin
August 6th: Bangalore
August 7th: Pune
August 8th: Hyderabad
August 9th: Vizag
August 11th: Al-Ain (UAE)
August 12-13: Dubai (UAE)
Follow
@HISnearnessUAE on Instagram for details
Does RN arrange pick ups & accommodation?
While we are happy to assist and suggest best possible accomodations, it is important for attendees to make their own arrangements. We are not responsible for any such facilitation unless specified otherwise.
Can we meet the prophet?
During conferences days, it can be challenging to arrange for a one-on-one meeting with the minister.
However, if you are willing to share your purpose with the leader in charge, we will do our best to accommodate your request. Kindly use the contact page to send us an email.
Please note that we cannot guarantee a meeting, but we will make every effort to facilitate it. Thank you for your understanding.
How can I purchase tickets or register for the event?
Kindly click on the link beside the event you would like to participate on our calendar above or follow the link mentioned on the poster for the same. 
If not, kindly use the contact page to connect with us.
Can I volunteer or participate in the event in any way?
Yes, please offer your availability and location to the pastor in-charge of the event. 
You can also participate through prayer and giving for the same. For giving page, visit: www.revivenations.org/give
Can I bring a guest or do I need to RSVP separately?
Each registration is allocated for an individual seat.
Are children allowed for the event?
Kindly note, currently we do not have the facility to accomodate little children
Is there a specific dress code?
Dress for the King of kings. Reflect your spirit. No pressure. Enjoy grace.
We are grateful to God for partners like you that help us reach the nations for Jesus.
If you are interested in supporting us financially, please visit our website or reach out to us directly for more information on how to contribute. We genuinely appreciate your consideration and partnership in our journey towards a better tomorrow.
Thank you for your unwavering support.