Whoever conceals his sins will not prosper, but he who confesses and forsakes them will obtain mercy. Prov 28:13
Another exciting challenge, another fruitful series has come to an end. We are excited to present our dear GTH community with the PDF compilation of the Secret Sins Series. I believe that along with the last PDF on 30 days of Bible Basics, this will be an integral addition to your Christian resources list.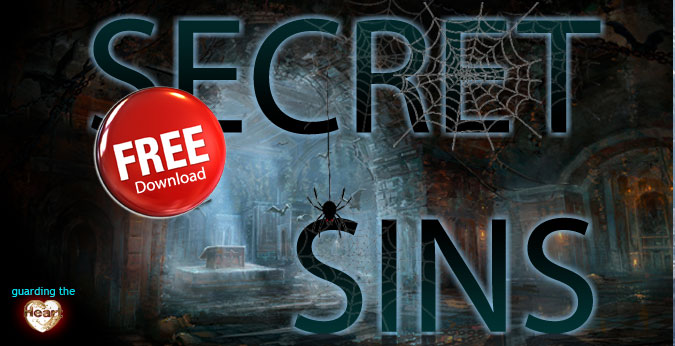 Below are the topics that are in the PDF:
1.      How to Overcome Sexual Temptations?
3.      Masturbation – What Does the Bible Say About It?
4.      Homosexuality- Is That Trouble Brewing?
5.      Slippery Slope of Ted Bundy- From Porn to Serial Killer [Interview]
7.      Murder Confessions of a Believer

8.      7 Steps to Guard Your Marriage From Adultery
9.      Building a Breaking Marriage
10.    Sex Before Marriage: 7 Real Issues to Face!
To receive the copy of "Secret Sins Series" in your inbox, follow the step below:
Subscribe to this blog (here) or on the right sidebar or below this post. And check your inbox to approve the link in the subscription confirmation email. (If you didn't find the confirmation link in your inbox, please check your spam/junk folder and put us on safe senders list.)
Already a subscriber? Find your download link at the bottom of this post in your inbox.
Bonus just for this week:
When you subscribe to our GTH Blog, you also get to download, "Guarding the Heart Series" PDF and the wonderful, "30 Day Bible Basics" PDF! [Check out all the Series here]
Get it now: Make sure you subscribe and get the "30 Days Bible Basics" PDF for free. By the end of this week, the "30 Days Bible Basics" will only be available on Amazon for a price.
Bloggers Love: Love blogging? We love and encourage blogging too. (Like our Bloggers for Christ facebook page) Even though this PDF is exclusive for GTH community, we want to encourage your blogging by making this PDF available for you and your subscribers. Interested? Email us or leave a comment below (sign in with your email and blog address) and we will send you the resources by email.
Spread the Word: Finally don't forget to, Tweet, Share, Google + or Email this post to someone you want to bless. Thank you for helping us empower this generation.
T&C: Printing this material for any commercial purposes is prohibited unless for personal reference or group study purposes. For any bulk printing or distribution, permissions can be granted upon request at [email protected]
©Revive Nations. In using these articles online, link back to this blog, do not alter wordings or charge for it.
P.S – We are back to posting three times a week! Excited!
Question: Blogging to bring good content for you is one thing we are passionate about at Revive Nations. What is the one thing you've done this week that you enjoy doing? Go ahead and be honest 😉