Can You Love and Not Love God at the Same Time? Think about it…
How is it that we love Jesus on Facebook status but cannot get off Facebook to spend time with Him?
How is it that we profess that we love God so much and yet do things that displease Him and are against His commandments?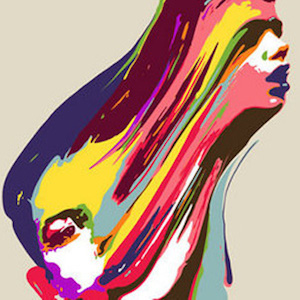 Is this a Christian with split personality?
How is it that we really genuinely love God and yet are not enthusiastic about His work and His things? "In fact, this is love for God: to keep his commands. And his commands are not burdensome," (1 John 5:3)
Stay with me, let me show you why you could be loving and not loving God at the same time.
John 14:15 says, "If you love me, you will keep my commandments." So in other words every time we do not obey God and keep His commandments we do not love God.
If you are that person that struggle to understand why you seem to love God and yet struggle to walk in His ways, let me put you out of this misery.
So Do You Have a Split Personality?
NO, you don't have split personality. But you do have a body and spirit. Your body is the carnal nature and a nature of a child of God who has the Spirit of God in dwelling.
Your carnal nature longs for the things of the world and your spirit cries for the things of God.
So what are you saying Brother Shyju?
I am saying, the longing you hear for God is from the Spirit and the desire for the world is from your flesh. That means both are active, and for you to please God, your flesh needs to give in to the ways of the Spirit.
It all boils down into this: The more you feed your flesh (carnal nature), the less you will desire the One your soul loves.
(Carnal nature: Man is not only born in sin, but he also has a nature that is alienated from God. This nature loves sin and hates righteousness. This is the character traits of the fallen man. In Scripture this is known as the carnal man, the flesh or the old man. )
If I am trying hard to lose weight, then the first thing I'm going to say is 'NO' to that yummy chocolate and that melting cheese cake. I can't keep feeding myself with cheese cake and expect my fat to melt on its own!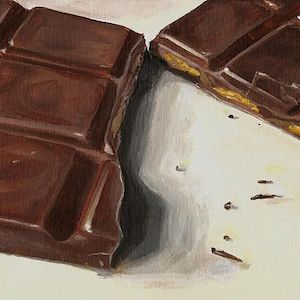 Similarly the more you feed the carnal nature (the fallen traits in you) the more you will be unable to do the things of the Spirit.
Romans 8:5-8, 13 says,
8:5 For they that are after the flesh do mind the things of the flesh; but they that are after the Spirit the things of the Spirit.
8:6 For to be carnally minded is death; but to be spiritually minded is life and peace.
8:7 Because the carnal mind is enmity against God: for it is not subject to the law of God, neither indeed can be.
8:8 So then they that are in the flesh cannot please God……….
8:13 For if ye live after the flesh, ye shall die: but if ye through the Spirit do mortify the deeds of the body, ye shall live.
The Root of the Issue
The root of the issue is the soul realm. The soul (pyche or psuche in the Greek) is the combination of faculties that consists of the mind, intellect, will, and emotions (the heart). Jeremiah 17:9 goes on to say, "The heart is deceitful above all things, and desperately wicked: who can know it?"
James 1:13 says, "Let no man say when he is tempted, I am tempted of God: for God cannot be tempted with evil, neither tempts he any man:"
Remember 4 truths that will help you overcome
1. God Wants You to Overcome Your Flesh
This is very important for you to know. John 14:23 "Jesus answered and said to him, If a man love me, he will keep my words: and my Father will love him, and we will come to him, and make our abode with him."
Phil 2:5 "Let this mind be in you, which was also in Christ Jesus:"
Matt 5:48 "Be (become) ye therefore perfect, even as your Father which is in heaven is perfect."
2. God Understands Your Struggle
Heb 4:15 "For we have not a high priest which cannot be touched with the feeling of our infirmities; but was in all points tempted like as we are, yet without sin."
John 16:33 "These things I have spoken to you, that in me ye might have peace. In the world ye shall have tribulation: but be of good cheer; I have overcome the world."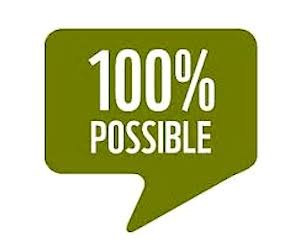 3. It is Possible
Paul speaks of "the sin that so easily besets us," and that we should "lay it aside." He cannot encourage us to do something that would not be possible.
1 John 2:1 "My little children, these things write I to you, that ye sin not. And if any man sin, we have an advocate with the Father, Jesus Christ the righteous:"
The word "if" means – in case someone happens to.
Heb 12:1-2 "Wherefore seeing we also are compassed about with so great a cloud of witnesses, let us lay aside every weight, and the sin which doth so easily beset us, and let us run with patience the race that is set before us, Looking to Jesus the author and finisher of our faith; who for the joy that was set before him endured the cross, despising the shame, and is set down at the right hand of the throne of God."
4. Keep Flushing
The key here is to know that we are surrounded with sin EVERYDAY and our flesh desires to sin EVERYDAY. Therefore it is necessary that we keep flushing the enemy out EVERYDAY and you do that by pursuing God EVERYDAY!!
Romans 12:2 says, "And be not conformed to this world: but be ye transformed by the renewing of your mind, that ye may prove what is that good, and acceptable, and perfect, will of God."
I am Tired of It!
That's possible. You can be tired of falling, but not rising up!!! [ClickToTweet this quote]
This is what the enemy wants: Be tired of falling and fall into the endless pit and the cycle of sin, pain and shame.
OR this is what God wants: Be tired of sin and fall into the arms of God in eternal pursuit of Him.
It doesn't matter how many times you have fought this nature, failed as long as you have repented and continued in the fight and grow in God. That's the way it should be. We suffer during these times of failure but we also grow from it.
Failure is only failure when you fail to get back up in God. [ClickToTweet]
Consider these scriptures when failure comes to take you away from God. 
John 5:30 "By myself I can do nothing;"
John 14:10 "Believe you not that I am in the Father, and the Father in me? The words that I speak to you I speak not of myself: but the Father that dwells in me, he does the works."
2 Cor 12:9 "And he said to me, My grace is sufficient for you: for my strength is made perfect in weakness. Most gladly therefore will I rather glory in my infirmities, that the power of Christ may rest upon me."
Prayer Holds the Key!!
Col 4:12 "Epaphras, who is one of you, a servant of Christ, salutes you, always labouring fervently for you in prayers, that you may stand perfect and complete in all the will of God."
1 Thess 3:10 "Night and day praying exceedingly that we might see your face, and might perfect that which is lacking in your faith?"
I know this has been a long post, but I believe it is needed for our generation. We need to know that God doesn't forsake us in our sin. In fact in our darkest hour, He is closest to us! [ClickToTweet]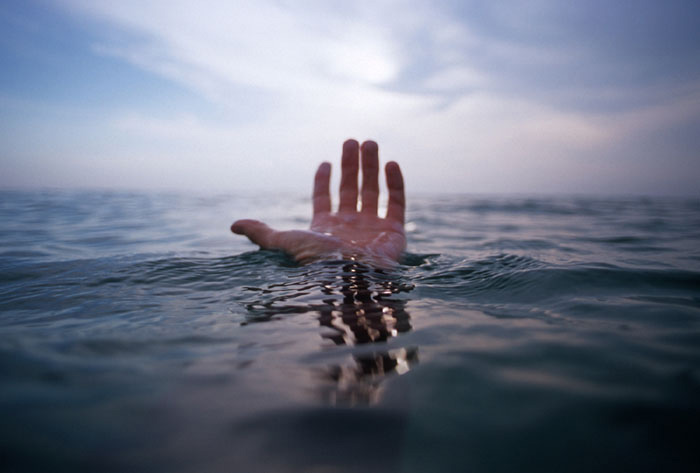 Rise up my warrior friends, we can do this. You may have a bit of a limp from the wounds of your war, but we'll lean on each others' shoulders and keep our eyes on the glorious One and we WILL make it to the end!!!
Discuss: I'd love to hear your thoughts below. What keeps you running after God? What gives you strength to get back up? Share your story below.
Update: NEW AUDIO PODCAST is out! "How to Obey God Around Tough Parents" Don't miss.