Previously on GTH we have elaborately covered various communication tools like Blogs, Social Media etc that you can utilise effectively to reach out to your partners/audience. However there's one must-have tool that will shape the way you communicate and reach out to people in the days to come.
Am talking about VIDEOS.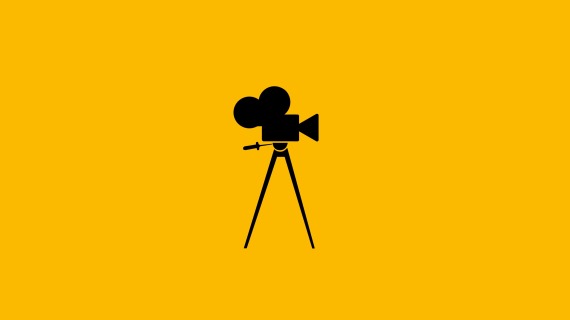 Here are some statistics for you to digest:
# By 2017 videos will account for 69% of all consumer internet traffic, according to Cisco, worldwide leader in networking.
# According to research, online video users are expected to double to 1.5 billion in 2016.
# If you've never got your ministry on television, stress not, because stats say that TV is on the decline. During 2010 – 2013 over 5 million no longer watch cable TV in the U.S.
# Online video site YouTube has more than 1 billion new user visits each month.
In short, we are heading towards an online world! And that's where videos are something you cannot afford to neglect.
Video is a powerful way to reach your audience, build your identity, communicate to your partners and spread your message.
With the world moving more towards 24 hour broadcasting online, the church must see ahead and pray and invest into invading the online world for His glory. And believe me, it's easier than you think to create a video that will achieve real results.
Here are few creative video ideas for your church or ministry:
Prepare for Live Church Services
Hundreds of churches around the world are already showing their services live on the web. There are few that complain that it takes away the actual church experience. Well, the online church exists for those who could not make it to church, those that are in another time zone or for those who may be reluctant to join you right away. And when a service is on fire from heaven, believe me it will only attract people to be there in person. However, we have nothing to lose but only to gain.
Prepare Short Inspiring Videos
Short inspiring videos are in. The leaders who are familiar with the world of videos have constantly aimed for short clips that are less than three minutes in duration. Yes, I know we struggle with keeping time, but its a good problem especially when God is in it. However shorter clips can bring attention to longer clips on your online channel (Remember those who are not aware of you and your ministry may be reluctant to watch an hour long clip right away!) 
Check out: (2:22sec)
[If you are reading this post on emails or RSS feed, please click here to see the videos on the site.]
[youtube https://www.youtube.com/watch?v=pMYocIQ4ffE]
Create Music Videos
About a year ago Revive Nations took the daring leap to create a music video. We worked with what we had. Many of my friends from the professional circle thought we could have done much better. Of course, that's always the case. But I was adamant to go ahead with it because I wanted to know what it took, and there was no better way to understand the process than by doing it. If you can learn video production in a professional manner it is great, however I didn't have the time and money for it. And at the end of it, I can say that I am glad I did it! I now understand better as to what is possible and where we lacked.
[youtube http://youtube.com/watch?v=D3J9UtqcQ80]
Download that music video here – "Never Alone".
There are some really creative videos Christians all over the world are creating. I recently had a friend, Nehemiah send me this video. Excited to see young people pushing their creativity! Here's some more creativity in the Church: Shukriya Tera by Pastor Amit K, Nachoonga by Sheldon Bangera, Marco Jericho leads Reedeming worship to do a cover of Oceans by Hillsong) 
Pep Up the Announcements
Announcements have been the most boring part of many church services. Why not make creative videos instead?
See some examples below:
[vimeo http://vimeo.com/3084995]
At our church in Montreal, new comers are creatively welcomed through videos.(Thank you Sister Grace!) They use resources from this site- http://www.floodgateproductions.com 
What can you do to bring creativity within your services? How about using some creative slides for your worship songsheet rather than make the congregation stare at a boring slide with lyrics in large red Comic Sans fonts. (Check out www.easyworship.com)
Communicate Through Short Stories
There's nothing that spreads more wildly than stories. Find creative ways to make short stories. Please note: Short means 'short'- No, not that 45 minutes long skit from your last church anniversary!
The last time we did a short video story was after we heard about the incident where a mother had flushed her baby down a toilet pipe. Here's that video:
[youtube http://youtube.com/watch?v=M-VuNM1LLZM]
 And thanks to my little baby girl for starring in the video.
Oh, But We Do Not Have the Tools
….Is the most lame comment you can give. Start with what you have. Start with that small pebble, that little oil, five loaves, isn't that what we preach?
I'd encourage you to put that phone of yours into use for its camera, get it to remain steady somewhere and start by doing little greetings to your viewers, learn how to upload it on YouTube. And start one step at a time. Aim at concisely producing a video once a week.
For churches that are trying to start using media, I want to encourage you to try and maximize what you have. You don't need the biggest equipment or the latest technology now. There will always be something better than what you have. Start with what you got and the Lord will enlargen your footsteps.
I hope you are motivated. And hey, follow our YouTube channel too.
P.S – Let me know what creative idea do you have for videos for ministry? Show us some links of what you have done and give us your story behind it? Have a question on videos, leave it below.
P.S 2 – If your interested to know more about this subscribe to this blog here.
Make sure you don't miss our next post on this topic: The ABCs of video making for ministry!