By Revive Nations Team.
Ever wondered on how to start a blog for yourself? If you are planning to start a blog of your own and don't know where to start a blog, this post is for you. To start a blog is not as complicated as many think.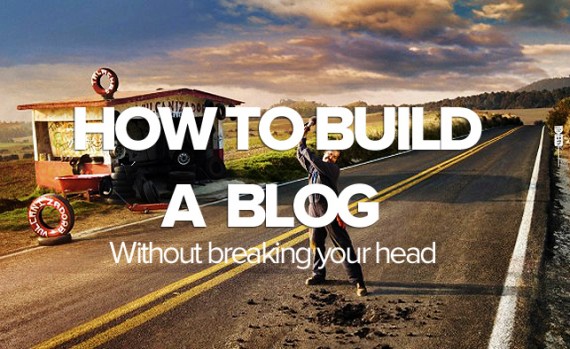 Blog! Interestingly derived from a creatively misspelled word Weblog as We – Blog, is basically an online personal diary that is updated regularly.
Blogs can be categorized into many different types. For instance:
— Personal Blogs: Where one writes about his personal life, his likes, dislikes etc.
— Niche Blogs: Niche blogs have posts focusing to only one topic, like technology, food, travel etc.
— Business Blogs: Here you can write about everything related to your business.
Blogs have gradually evolved as a powerful communication platform for businesses and ministries. There are so many blog platforms available which you can use to start one of your own, but the most preferred one is WordPress. Why WordPress? Check out here > STATS this suffices all, no need to explain.
So, how do you start your blog? Here are seven simple steps:
1. Name Your Blog and then Buy a Domain
It first begins with selecting a domain name or the name of your blog. Choose the best which suits the type of your blog and register on any of the hosting site. You can get your domain name on BlueHost.com and as well as use the same provider to host your site.
2. Select and Buy a Hosting Option
Most of the time you can Buy and Select the hosting from same service provider. Before choosing the hosting provider, you need to choose which type of hosting is suitable or needed for you. Here's some technical knowledge.
(This might get a little techy but stay put, in a moment you will know how to get overcome this too!)
— Free Hosting: This is free but with a huge catch, includes a lot of ads and plenty of restrictions.
— Shared Hosting: A web hosting service where many websites reside on one web server connected to the Internet, allotted a particular place on the server, to keep it separate from other sites. This is generally the most economical option for hosting, as many people share the overall cost of server maintenance.
— VPS Hosting: In VPS Hosting there are several virtual server created on a single machine and each server is rented out to individual. It is very similar to Shared Hosting but here you are in more control and yes more $$ as well.
— Dedicated Hosting: A dedicated hosting service is a type of Internet hosting in which the client leases an entire server not shared with anyone else. This is more flexible than shared hosting, as organizations have full control over the servers, including choice of operating system, hardware, etc. So you are the boss. Bosses are always most costly!
— Managed Dedicated: It is same as dedicated but here a specialized Tech Team who work on your behalf for some extra $$ to do the server management if the owner does not have the knowledge for doing so.
After you decide what type of hosting you want, select the hosting provider and host your URL there.
Now comes the techie part, since you have got the domain from different service provider and hosting from another, we need to make them talk to each other so that when someone visits your domain the website files are served. This would not be the case for all the hosting plan as some might get the domain name and hosting from the same service provider.
In case you fall in the first category then you need to login to the domain control panel and point the name server provided by the hosting company. Most of the hosting providers give you the steps on doing so and you can find plenty of video tutorials on YouTube.
There are n numbers of hosting sites. But the preferred ones are 1. Bluehost 2. Hostgator.
To make life even more easier, you can skip the first two steps (and the third for self hosted) by getting in touch with someone who can help you through this. In the past
Revive Nations
have used the service of Bethel Web Hosting(.com) and F-raim(.com) web hosting solutions. Call them or email them and let them do the back end for you. At your request they will also install WordPress for you.
3. Choose the WordPress Platform
Here you have a choice.
WordPress offers two kinds of platforms: Free & Paid
1. WordPress.com – This is a free site, but then you will get the WordPress.com extension with your URL. (e.g.: www.yourname.wordpress.com)
2. WordPress.org – This is a self hosted site, where you need to install. (e.g: www.yourname.com)
You need to choose this at the time of buying and hosting your domain (step 1 & 2).
4.  Choose a Theme
Once you have done hosting your site, your WordPress (WP) is ready to use. You'll need to dress up your WordPress blog with a theme.
There are free and paid themes you can choose depending upon what kind of money you are ready to invest. To start with you could go with a free theme till you understand how your blog works. You can do it by going to Dashboard>Appearance>Themes.
Choose a theme for the WordPress which provides a quick and easy solution or else hire an expert designer who would make a custom theme just as you want.
In the past, Revive Nations have enjoyed using themes from Elegant Themes(.com) for the ease of use and brilliant design. It also comes with documentation of how to fix the theme on your own. Be ready to work on it for few nights. If writing/blogging is your passion, you are going to enjoy putting it all together!
With this your blog is ready!!! Now take the first leap, it's not that scary, believe me!