Want to soon start witnessing for the Lord? Planning to prioritise your Bible reading and prayer time soon? Thinking of starting a ministry that God is leading you to, soon? Intend to soon pick up the phone and seek forgiveness from your brother?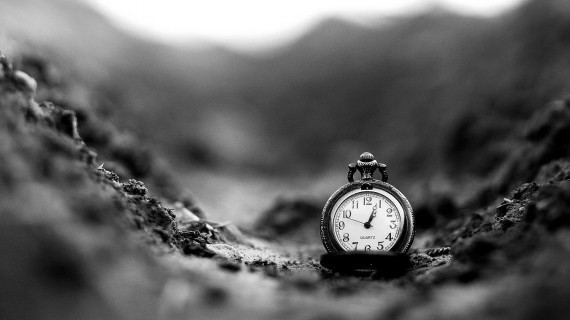 You see this "soon" will never happen and NOW is the time to do it!
Dreams Fail, When Procrastination is Your Friend
James 4:13,14″Come now, you who say, "Today or tomorrow we will go into such and such a town and spend a year there and trade and make a profit" – yet you do not know what tomorrow will bring. What is your life? For you are a mist that appears for a little time and then vanishes."
Talk is Cheap, This is Time to Do
Psalms 90:10, "The years of our life are seventy, or even by reason of strength eighty…"
Stop Contemplating, Now is the Time to Act on It
Psalms 89:47, "Remember how short my time is!"
Tomorrow is not yours, because tomorrow never comes.
Matt 6:34 "Therefore do not be anxious about tomorrow, for tomorrow will be anxious for itself. Sufficient for the day is its own trouble."
Today is Your Time to Turnaround
Hebrews 3:7-19 "Therefore, as the Holy Spirit says, "Today, if you hear His voice, do not harden your hearts as in the rebellion, on the day of testing in the wilderness, where your fathers put Me to the test and saw My works for forty years. Therefore I was provoked with that generation, and said, 'They always go astray in their heart; they have not known my ways.' As I swore in My wrath, 'They shall not enter My rest.'"
You Need to STOP
– Stop desiring to pray and start praying. Shut your phone and pray!
– Stop planning to read the Bible and get off your internet and start reading His Word. Stop waiting for Wednesday Bible study to expound on Scriptures, and start depending on the Holy Spirit, your teacher.
– Stop saying you are going to stop sinning; but start fleeing now. And no, don't wait to explain yourself to anyone.
"All you ever need is God's smile."
– Stop "hoping" to get out of that wrong relationship, 'leave' and carry your heart to the feet of Jesus. [ClickToTweet] You can't expect God to bring you the right partner for life when you are holding on to the wrong person. [ClickToTweet]
"Wrong is what is not aligned with God's Word."
– Stop pondering about ministry, and start wherever you are. With the Holy Spirit encourage someone today and sow a seed of God's Word into their heart. A seed is a great start!
– Stop wanting to help someone and start doing it with the resources you have. Go lend a helping hand to your church. If you notice, a red carpet welcome is not for those who want to do things but for those who get things done! [ClickToTweet]
So what are you waiting for?
As Moses prays, "So teach us to number our days that we may get a heart of wisdom." Psalms 90:12
Get a handle of time today. You just got 24hours. Consider how fast years have gone by. Wisdom hides within your understanding of time and it's urgency! [ClickToTweet]
Ok, now I won't go on forever. Stop waiting for more encouragement and let's get job done today!
What do you need to start doing today? What are you going to put off contemplating? Share with us and get it done. Let's go.