After serving as an Evangelist for 20 years in India, a year ago God commissioned me to pastor a church in Canada. To say what God has been doing is a blessing is an understatement. For a while, I wondered why God didn't allow me to be a Pastor sooner. I have come to realise that I was not ready.
This journey is not without challenges and mostly comes at the very cost of the death of me. Dying, almost daily is the cup of the shepherd. As I learn to love the sheep as Christ loves, I am baffled by how unconditional is God's love for us.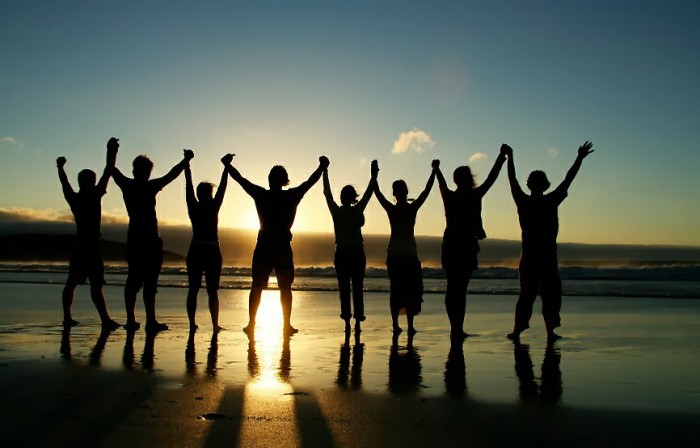 There are all kinds of sheep in the Body of Christ. Wounded, hurting, leading, loving, peace-making; the list is endless. From my ten months of being a Pastor, here are the top 10 ways that you can be a blessing to your church.
1. Your Presence is a Blessing
As a church member, nothing beats your presence. Make an effort to reach church early and not rush out right after the service. The presence of the sheep is a matter of great concern, and the duty of the shepherd. Don't do the disappearing act and go to and fro, jumping church to church. Leave that job to satan. ("The LORD said to Satan, "From where have you come?" Satan answered the LORD and said, "From going to and fro on the earth, and from walking up and down on it."" Job1:7)
To be able to see fruit, your root must go deep into the ground. "And the surviving remnant of the house of Judah shall again take root downward and bear fruit upward." Isa 37:31 Plants that are constantly moved stop the roots from going deep. Have you been bearing fruit where God has planted you?
Before you become an international blessing, ask the Lord to make you a local blessing to your people.

[tweet this]
2. Prayer Fuels Your Assignment
Prayer Fuels Your Assignment.

[tweet this]
Pray for your church.
See Romans 15:30 (emphasis added) "I appeal to you, brothers, by our Lord Jesus Christ and by the love of the Spirit, to strive together with me in your prayers to God on my behalf" We don't pray enough because we don't love enough. Because when we love by the Spirit, it leads us into striving together in prayer.
Praying for your church increases your love for the Body of Christ and your devotion towards it. Prayer reveals your commitment to your local church, and you cannot be a blessing to something you are not committed to. What you pray for, you love and become a blessing to.
3. Finances Empowers the Mission
God does not need your money.
We give because God gave us first.

[tweet this]
Of many things, other than demons from hell that hinder a mission, a ministry can lag behind for the lack of financial support. Of course God has His ways to provide but the last reason for your church to struggle to expand the Kingdom work should be your lack of giving. In trying to eradicate the world's poverty, don't forget to first empower your Church to shine brighter. When the Church grows, your community will be impacted as well.
Don't rob God of the tithes. Do more than 10% in your giving. Let generosity rule your heart. Where your treasure is, there your heart is also. Where better to have your heart than in the house of God. When you honour God with what goes to Him, you put God to test. This you can be sure of, He is no debtor to man.
See more videos on this topic here.
4. Gossip Sows Weeds
Weeds kill the seed. God will pluck the weeds out, it's only a matter of time. But don't be the reason why the seeds are damaged. Imagine the gossip was about someone you love, won't you defend that person? Do the same for those others in the Body of Christ.
Defend the defendless as Christ would defend you!

[tweet this]
You only gossip about those who you don't truly care about. Somehow, we see the best in the worst of those whom we love. So if we are caught gossiping, it only exposes the sinfulness of our heart, and selfishness of not loving the brothers that we see.
Root out jealousy from your heart. Next time a believer in your church gossips about someone, quickly ask them if the person they are talking about knows that they are sharing this with you. That should cause some alarm for them to back away. If they sincerely wish for peace, they would take it directly to the person they seem worry so much about. This requires audacity, but be the change you wish to see.
5. Groupism Isolates Your Purpose
Repeatedly, Tiny and I confess and practise, we are pastors to all and we love all. But it is normal and human to build groups and clicks in a community.
Groups in church are great until they feel they are better than others.

[tweet this]
Irrespective of your experience, how long you've been in church or anointing, please remember that God is the one who anoints nobodys as His ministers and elevates the poor man to be a king. And most assuredly God does that overnight, especially to confound the wise and the arrogant. Don't let that arrogant person be you.
Here's what you could do to root out groupism in your church. Take efforts to bridge gaps in your church. Rejoice when others get promoted. Include the unlovable in your celebrations. Reach out sincerely to those that seem rude without expecting nothing in return. How long you may ask? No, not until they change but do it until Christ returns.
Here's an audio podcast on, "Handling Groupisms in the Church"
[soundcloud url="https://api.soundcloud.com/tracks/201971486″ params="auto_play=false&hide_related=false&show_comments=true&show_user=true&show_reposts=false&visual=true" width="100%" height="250″ iframe="true" /]
6. Don't Be Married to Your Position
Be a great steward of the responsibility given to you. But just because I WANT to sing, play or lead doesn't mean I should. It isn't about our talent or gifting and therefore it isn't permanent.
Most people in church are deeply offended when a position is taken from them because they falsely believe that they own that position in the church.
Most offence in church comes from people's false belief that they own that position in church. [tweet this]
Andy Stanley says it best, "Leadership is stewardship. It is temporary." We need to hold our positions in an open hand – allowing God to give more or take away. "Not Right Now", or a "Not Right Here."
7. You Are Not a Consumer
You are a worshipper. 'To worship' is 'to give", not have a "give me" attitude. You don't come to church to find what you can get, even though sadly that's how our generation has trained to become. It's not about the worship team performing well and pastor preaching a good sermon. It's about you going into the house to love God, worship God, love your spiritual family and serve each other at the feet of Jesus.
Take ownership of your church without feeling that the church belongs to you. Clean the carpets if they are dirty, like you would in your own house. Don't pass any opportunity to serve, volunteer and give.
Because giving yourself selflessly moves the heart of the greatest Giver!

[tweet this]
8. Be a Student-Servant
We have many rock stars in church. They love attention, fame, glory, and promotion. They know everything. God sadly cannot use them or pour into them. God is looking for empty vessels to pour new wine. If not, pouring new wine into old wineskin only breaks it. This explains why some in church are not teachable, they rebel, argue and leave. Their heads are filled with mere experience, that even God cannot fill them.
Don't forget that only the servants at the marriage of Cana knew the source of the wine. Everyone else tasted it but didn't know where to get more of it. But those that serve, have access to more than the others.
Disappear before the dust settles and walk away into your hiding place under the shadow of the Almighty God. See more on that here.
9. Be Accountable
Our generation today hates accountability. We live in a world where the teachers are afraid of the students. Parents are petrified to correct their own children. Presidents are insulted by the country's citizens. Honour and respect are exchanged for equality and pride. This has silently crept into church. People forget pastors are not employees bought by the tithe givers like politicians are by the tax givers.
People who don't want to do so blame it on "control issues", but Church requires order as Christ would have it. Your leaders are appointed by God, irrespective of their flaws and short comings. Hebrews 13:17 says, "Obey your leaders and submit to them, for they are keeping watch over your souls, as those who will have to give an account. Let them do this with joy and not with groaning, for that would be of no advantage to you." The key here is to do it with joy and not groaning because sometimes its going to be hard.
10. Pray for Your Leaders
Honour your leaders. Trust God's calling and anointing over their life to lead the church, regardless of any disagreements you may have had. Many times schedules cause them to communicate less but leaders love you more than what you know or think.
If the driver is wounded, the vehicle which he drives is equally in danger. So is the scheme of the enemy, to target your leaders in order to destroy the church. Pray more for your leaders, if they are in good health, emotionally, spiritually, financially, you will see the effects of it on your church.
Many times when the enemy cannot get the leader himself, he will try to get him by attacking the ones he cares about. Love and guard the family of your leaders just as you would care for the leader himself. Ask the Lord to make you a blessing to your leaders in the church.
A pastor has many demons to fight daily, may you and your family be one less thing he will need to fight.

[tweet this]
Now if you care, don't forget to share this post with your church family!