Post by Elina R, Social Media Admin, Revive Nations.
Well, here I am writing my very first blog post ever, and what a pleasure it is that this post is for GTH, my favourite blog!
For those who do not know me, I have been associated with Revive Nations as a blog and social media admin for the past couple of years and I am grateful to God and Shyju for entrusting me with this responsibility. Initially I started off with Revive Nations' (SMM earlier) Myspace(almost extinct now) account and then with ministry's Facebook page and the GTH blog.
Revive Nations on Facebook
I believe Facebook has played the most important role to help us get connected with wonderful friends and partners like you!
We began our journey on Facebook by launching a SMM Profile page (Shyju Mathew Ministries as formerly known). But sadly a Profile account has a limit of adding only up to 5000 friends and hence we officially created a Facebook page with the profile.
However, we still had a flood of friend requests flowing on to our Profile account. And being unable to approve them and to avoid the double work of posting on both these accounts, (the SM profile and Shyju Mathew page) we decided to do away with the profile account. So far it has been fun having to focus on one account!
The Reach of Facebook
At this time of posting our blog has about 328,555 views and 61,022 of those visits came from Facebook and 7,834 of them through Facebook mobile. Followed by 37,828 from other search engines(35,000 of which is from Google alone).
Did you know that if Facebook were a country, it would easily be the fourth largest country in the world after China, India and the US! As of May 2012, Facebook has over 900 million active users in 70 countries! Isn't that Interesting?
Ok, that shows the potential your Facebook account has to bring traffic to your site. Now that you are convinced of Facebook's utility for your ministry, here's an easy 5-step guide to create your Facebook page:
 Step 1. To Start
To create a Facebook Page, you need to have a Facebook account first. After creating one, you can go here to create your page >> Creat Facebook Page
You should find something like this: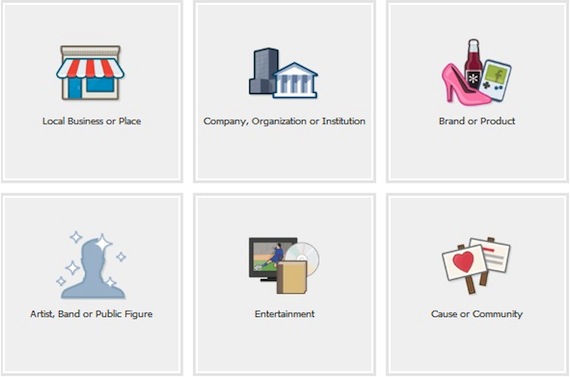 Here you will find the option to slot your service/organization/ministry into the right place/category. Choose the right industry and give a name to your page.


Be careful while choosing your name as this cannot be changed later (unless you want to delete and start all over again).
Step 2. About Information
 Upload the appropriate picture that represents your ministry/church – ideally the logo or something people will remember you by. A squared image is preferred.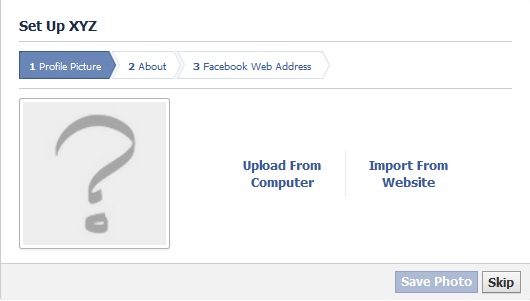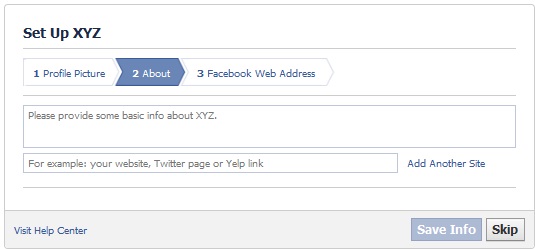 Add a very simple to understand url to your FB page.(Keep it short) Marketing experts believe that Facebook page name is as important as the internet domain name for Search Engines like Google engine to find your ministry. We kept our ministry Official page name as simple as ReviveNations.
Step 3. Update Details
Before you go ahead and invite your friends to like the page, take few more minutes to add the basic details of your church/ministry from the Edit Page option under the Admin Panel. You can find that at the very top of your page. Add every detail possible to help people be connected with your ministry.

Step 4. Design your header
 Now this is the exciting part. Facebook allows you to create your own banner called the cover image. Notice the empty space on the top of your page and an option to upload a picture.

Find our Facebook cover image on the bottom of this post.
Cover photos are 851 pixels wide and 315 pixels tall. If you upload an image that's smaller than these dimensions, it will get stretched to this larger size. The image you upload must be at least 399 pixels wide.Facebook suggests, "to get the best quality image and fastest load times for your Page, upload an sRGB JPG file that's 851 pixels wide, 315 pixels tall and less than 100 kilobytes."
 Step 5. Shout Out
Finally, once you have created your page, don't forget to shout about it because unless you publicize about your page, no one will know of your presence. You can do this through your emails or even through sharing the link on other social media sites.
Announce about the page may be in your meetings, in your Church bulletin and of course on your website too. This will provide an opportunity to interact with those who follow you and may be even help you in receiving direct feedback.
That's it. As simple as that! When the world is advanced in technology, why not we use it for God's Kingdom!
I hope this post has been helpful to you.
Next: We look forward to do another post that covers further details of content marketing, analytics, how to create custom tabs and more. Simply stay subscribed for all the awesome stuff. Go here.
If you have not already done so, take look at our page and join us on our ministry's official Facebook page as well –  www.facebook.com/ReviveNations