The night was young, just 11pm and I saw this white lady with two little girls scurrying through brigade road. The little girls were clutching to their favourite dolls as they tried catching up with their mama who rushed into the donut shop to get some donuts before the shop shuts down.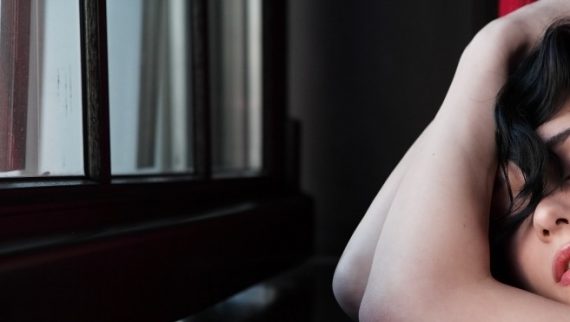 And we all who were watching this from across the street over a late night coffee were mindful of the freedom they enjoyed in their country. It was impossible to see a similar scene with an Indian family, at this point of time, with such young girls.
What's Wrong With My Country?
I thought to myself, what's wrong with my country? Just when the world describes India as potential super power and one of the fastest developing economy, here we are morally deprived and more often than not failing beyond human standards.
It took a young woman who was brutally raped on Dec 16th in Delhi, to bring public attention to the moral standards of our country. However the fact of the matter is that out of more than 600 rape cases reported in Delhi in 2012, only one led to a conviction.
What makes it worst is the fact that the attack is against little children. On April 14th, two men kidnapped a playing child from the streets. The 5 year old was found semi-conscious three days later with candle pieces and a small bottle inside her. Another six year old was lured with chocolate and raped in Gurgaon, a north Indian city. I'll hold back from mentioning scores of other such cases reported this month alone!
The Silence in the Church
My question is simple, what have we as believers done against it?
With so much spiritual downfall in India, the church has been relatively silent. We continue going to church, listening to sermons and going back to work.
We have not taken it upon ourselves to change the spiritual and moral condition of India.
If you are asking, why we should? The answer is simple: Because we, the church, can!
The key to set your country free is in your hands!
What We Must Do
No, I am not suggesting street protests. It's great if you want to join them. But I believe real progress begins on our knees at the throne room of God.
I am curious to know how many of us have already gone up to the throne room asking God to change the sadistic state of our country.
Pastors, if you are reading this, I request enlighten your church about the happenings in your country. God has planted you in the place where you are to change its spiritual atmosphere. If there is anybody that can bring a change, it is the Elijahs in the land. And it won't happen, unless we stand up.
Where Protests Fail
The God of Moses, Elijah, Nehemiah, Daniel and the others in the scripture is our God. The Church can win in prayer, when protesters have failed on the streets. God is able to change the laws of the land to His will.
I was speaking to a group of intercessors in Sri Lanka, who prayed for their country to be cleaned up. And in a month's time, there were new laws passed in the city on garbage collection and cleanliness. Last February while we visited Sri Lanka, we could not help but notice how clean it was compared to our country.
No one can question the fact that prayer changes things. Prayer has changed things before and prayer can change things ahead.
Calling the Church
I am encouraging all our blog readers to call for emergency prayer meets. If your pastor can call for the church to exclusively pray against this sexual immorality that is taking over country. This could also mean that it would put an end to this spirit attacking our young people and the generations to come.
It's alright if your pastor does not catch this vision. While you can humbly continue to pray for your pastor, meet in groups from this week itself and make this prayer request a major focus.
For those gathering together here are specific prayer requests to lift to the throne room of God.
(This can be used for other countries too.)
1. Pray and arrest the spirit of lust and immorality acting in the country.
2. Pray for God ordained laws that would help and protect women to come into existence.
3. Pray for the exposing & replacement of corrupt government officials that stand in the path of justice.
4. Pray for repentance in the land.
5. Pray for God's visitation and revival in the land.
Would you stir your friends to join you in prayer? Please share this post with your church. What more can you add to this post? What have you been feeling about this sad condition in the land?