I remember thinking to myself that a bible app could never replace a Bible in my hands. But a particular app seems to be proving me frighteningly close to wrong.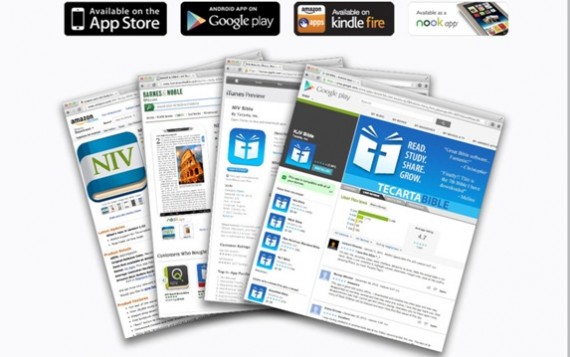 I stumbled on this app by Tecarta some time back which had many features that I really wanted, but not to the extent of having me write a post on it. It was surely underdeveloped…until last week!
Last week I had an excited friend, whom I introduced this app to, call me in to check an update of this app. It was so mind-blowing different!
I now have an already-favourite-bible-app in my irreplaceable apps list!
Without talking much about it, I'd like to walk you through the app with these images.
It comes with a locally downloaded NIV Bible (I got mine with a KJV on it, though I'm not sure if they still give both away for free.) Rest of the versions can be affordably bought through in-app purchases.
This is how the normal interface looks like: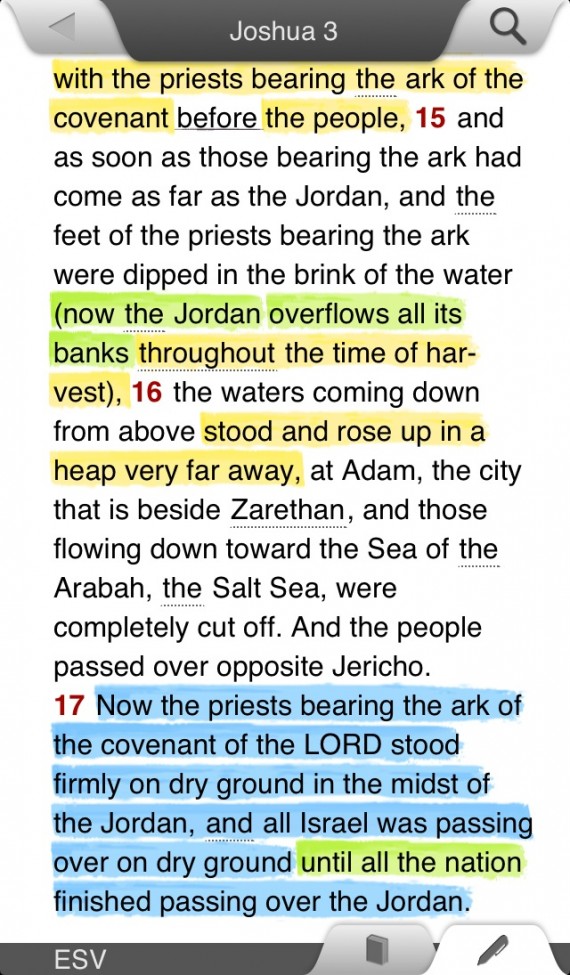 My favourite part of the app is that you can highlight parts of the verse as you like instead of the entire verse, a feature that got me sold out to this app! Notice vs 14 also has an underline. And I love how the highlighting looks so natural.
Here's a screenshot of the same chapter, for those who like to read their Bible with a natural book-like feel to it.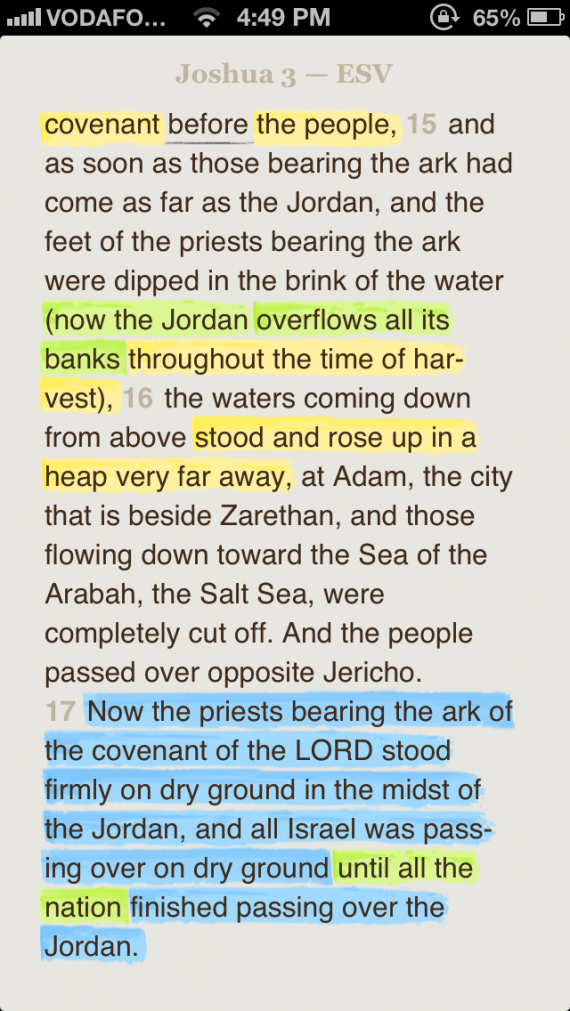 It also gives a 'page-flipping' effect!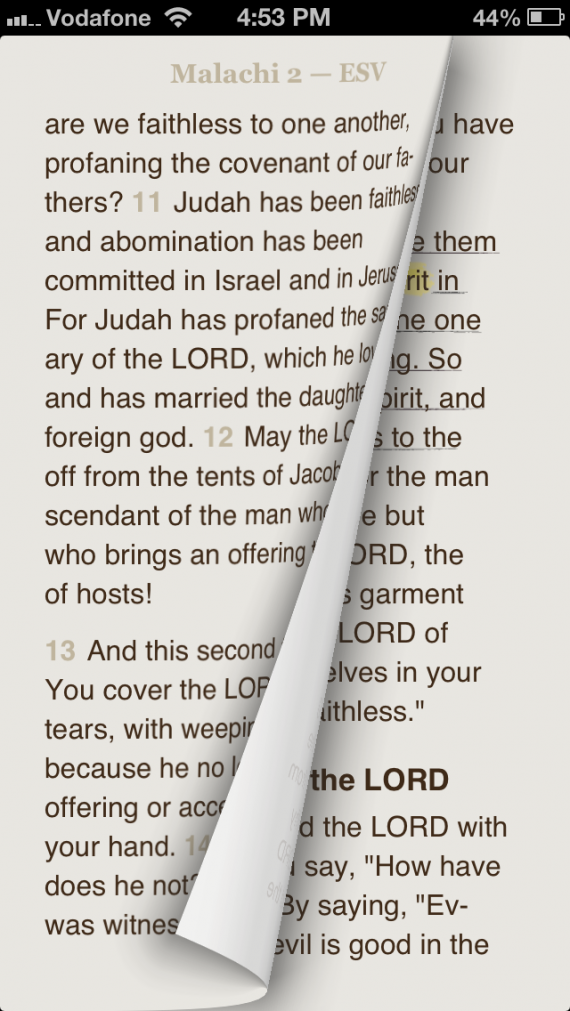 It features low light, or night reading for better rest to the eyes.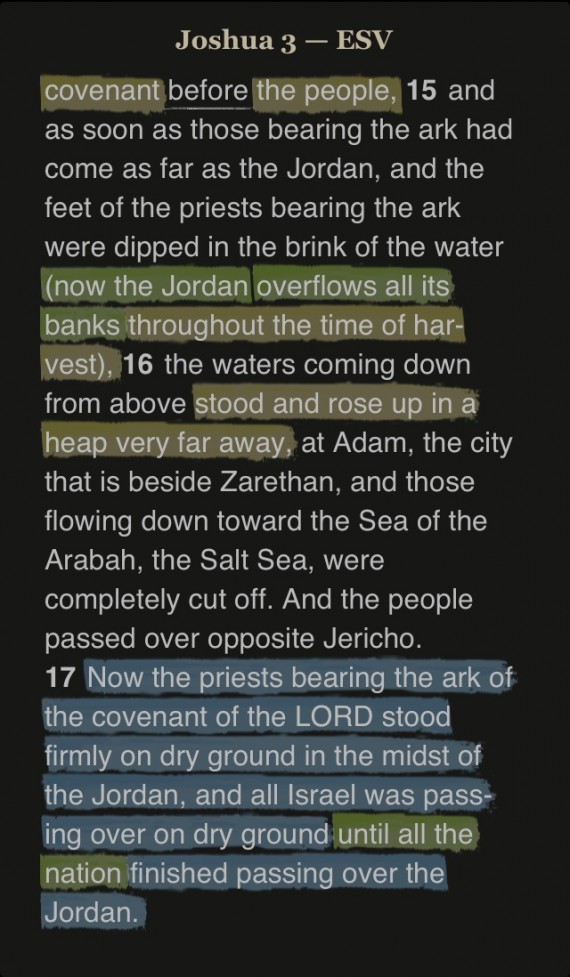 Have a word you want to look up on the dictionary? All you need to do is double tap to look up the word on your iOs dictionary.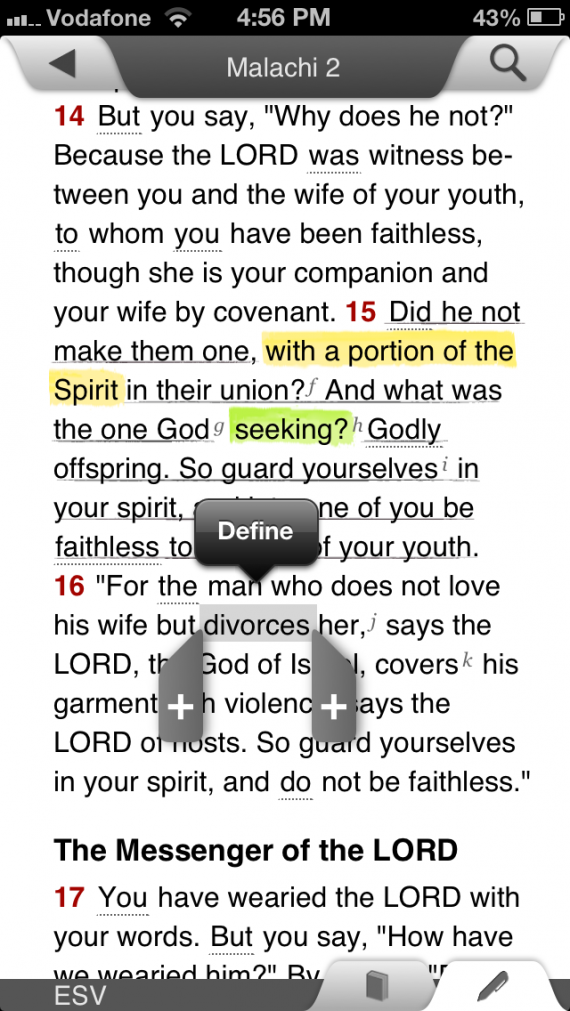 iPad view screenshots: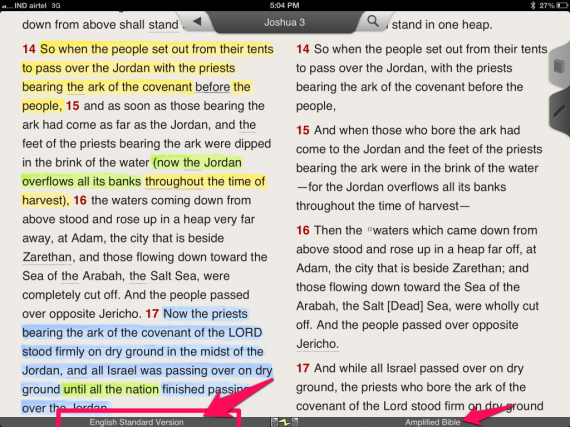 Parallel Bible View (different versions on same page with synchronised scrolling).
Taking down notes was never this easy!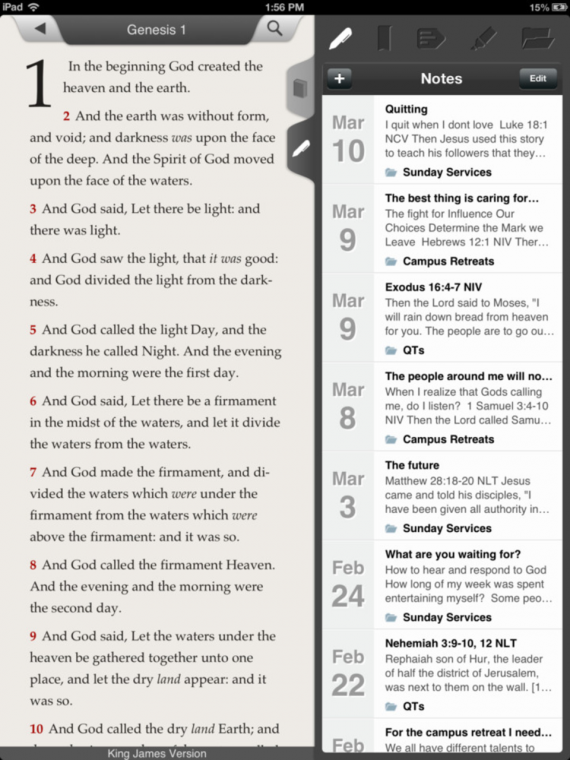 As much as it is thrilling, these could be the possible areas of development:
– More colours to highlight verses
– A better icon and website.
I wish they work on their icon too. A new interface needs a new icon! (And I hope that will also come with a better looking website too. 🙂 )
Well you see that's all to complain about for the sake of complaining. Otherwise, go download it here.
Have a comment or a question? Pls leave them below.
What do you look for most in a Bible app? P.S – I am looking for someone to develop an app for Revive Nations. If interested, do send in your ideas and cost info to

[email protected]