As I was interceding for somebody this morning, I heard the Lord tell me a key – Hold On!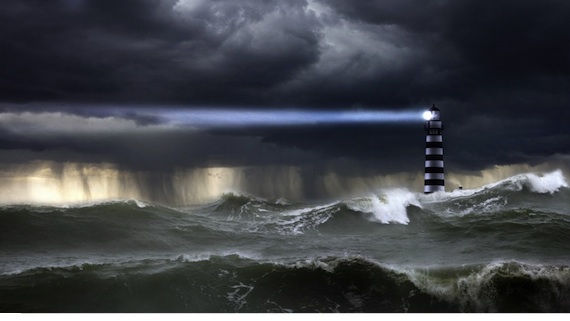 Here are two important steps you need to take to handle a storm.
1. Hold on to Your Confessions of Hope
All problems have a common goal – to shake your faith in God. [ClickToTweet]
That is why the scripture encourages us by saying, "Let us hold fast the confession of our hope without wavering, for He who promised is faithful." Hebrews10:23. Your greatest standpoint when hell comes against you is that you are called into fellowship with Jesus Christ our Lord, and the God who called you is faithful. (1 Corinthians 1:9)
Declare It Out Loud
Here are crucial confessions of faith that you can use today to speak to your heart and mind.
– Jesus is alive and HE loves me.
– I am more than a conqueror in Christ Jesus.
– Sin's power over me is broken on the cross.
– I am forgiven and no longer condemned.
– I am loved by God as much as God loves any of His anointed ones.
– God is faithful even when I am not faithful.
– God is good, and He is good all the time.
– God calls me His friend!
2. Hold on to The Promises of God
The reason many people go through health issues, anxiety attacks and depression is because they forget to renew their mind in the battle. When you hold on to God's promises you are letting go off the lies of the evil one. [ClickToTweet] You can't hold to both at the same time. You got to let go off one to hold on to the other.
Ephesians 6:16 says, "In addition to all this (the armour), take up the shield of faith, with which you can extinguish all the flaming arrows of the evil one."
Remind God (Supplication with thanksgiving) and yourselves the promises of God. These may be the ones you received while reading the Scriptures, the ones God spoke to you through a child of God, or probably even through a sermon or a song.
It is crucial that you hold on to them in faith, for He that spoke to your heart does not change. It was Abraham's faith in God that was counted as righteousness. James 2:23, ""Abraham believed God, and it was counted to him as righteousness"- and he was called a friend of God."
James 2:22 explains, "You see, his faith and his actions worked together. His actions made his faith complete."(NLT)
Practical Steps
It is crucial to put your faith into action today. Start with these steps.
– Underline and bookmark the scriptures that God has been speaking to you. Don't forget to take notes too.
– Take a print-out of God's promises. Print it out in the biggest fonts you can get it on and stick it where you can see it often.
– Set things into motion by preparing yourself for it. Eg: If you are praying that you get married this year, go hit the gym and get set for the big day. If you are setting your belief in God for a home you want to call your own, get the plan for it ready.
– Find two people who you are sure would believe with you and will support you, making sure they are full of faith for the subject. Share the vision with them and agree in prayers.
– Take action and see what doors God would open towards it for you. Trust the Lord to shut the doors that are not from Him. And most of all, be patient.
Let's Do It Together
If I haven't already done this, allow me to thank you for being a part of this journey with Jesus. It's best when travelled together. (If you haven't already, please sign up with your email and we would love to send these posts to your inbox.)
I want to take time to pray for all those who are going through something that desperately need prayers. Would you also join me in praying for them?
You can do that by simply taking a minute to leave your prayer request below, and before you leave this page, kindly pray for any of the prayer request below and leaving them an encouraging word.