An upset heart doesn't shake God.
A bitter heart doesn't intimidate God.
A fool's challenge of God does nothing to God.
However a broken heart that seeks God, draws Him near.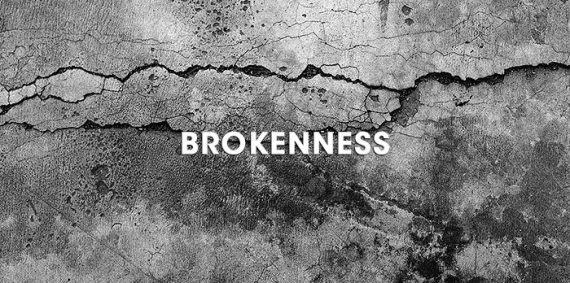 If there's one thing that is precious and matters much to God, it is a broken and a contrite heart.
Many tend to think that brokenness is equal to weeping or being in a state of helplessness, while some wonder why God would want His children helpless before He answers their prayers. In fact many people get confused between approaching God "boldly with confidence" (Hebrews 4:16) vs. seeking Him in brokenness and with a contrite heart. But there is a difference between the two.
It is true that our failures bring forth brokenness but then if failures are the only medium to bring forth brokenness, then we would probably need to remain in failure forever!
So this means we need to dig deeper into what it means in Psalms 51:17 "The sacrifices of God are a broken spirit, a broken and a contrite heart – These, O God, You will not despise."
A Broken Heart Acknowledges God's Grace
Nothing we receive from God is because of our own merit. Every single time when we come boldly to His throne room, we don't come because we can in your own strength, but because of Jesus who advocates for us at the right hand of the Father.
A broken heart is one that is dependent on God's grace. So even when we go boldly to God – by faith- it is with the full knowledge that it's not through our worthiness, but by His grace and grace alone.
A Broken Heart is a Humble Heart
A good sign of a broken heart is the humility it shows in God's presence. As much as He is our friend, father, and brother – He is still God whom we must continue to revere and love. True humility shows in how you regard yourself unworthy of what God does in your lives. [ClickToTweet]
The word 'contrite' means to show remorse for your actions and sins – Not just to accept one's mistake, but to be sorrowful about the action. Acknowledging one's mistakes doesn't necessarily have to carry remorse within the spirit. God is not looking for just an apology but a deep sorrow for the things that hurt God's heart.
Why is a Broken and Contrite Heart Important?
A broken heart is a humble heart and a humble heart is not afraid to express one's emotions of a contrite spirit. That's why you will see brokenness of one's heart often overflow in the form of public gestures too. A humble heart is not afraid to cry out for mercy and many times in the Bible, we see Jesus stop in order to respond to brokenness. Remember the woman with the bleeding issue drag herself to touch the robe of the Master. Or the blind man who didn't bother about the people around asking him to shut up, but cried even louder for Jesus to heal him. Both of them saw their brokenness attract healing from God.
The opposite of a broken heart is a bitter heart. Proverbs 28:14 says, "Blessed is the one who fears the LORD always, but whoever hardens his heart will fall into calamity."
A bitter heart is a cold heart that is numb to the voice of God. [ClickToTweet] Pride fills the heart to make it hardened like a stone. And unless true repentance brings humility and tenderness, the heart is not positioned to receive anything from God.
The Problem
Majority of times our brokenness stems from our failures but not from our understanding of His greatness or our true understanding of our unworthiness. In the absence of trouble this causes us to fall back to pride and lack of passion for God. Just like Israelites in the Old Testament, God has to, from time to time, shake our hearts to the truths that we keep neglecting.
A tender heart is a heart that is sensitive to God. Being sensitive to God will bring light to the path you need to follow. It all begins with humble pursuit of God.
Today begin to ask God to soften your heart. Ask God to keep your heart broken. Remain as a humble lover who serves Him for a lifetime.
Pray with me:
"Dear Lord, do not let our fall bring us to our knees. Give us the grace to stay on our knees in surrender and worship even when life seems to sail smoothly. Take away my heart of stone. Restore my tears. Give me a tender heart. Help our hearts to be captivated by the eternal truth of who You are and how You love us. In Jesus name!"
 Discuss this here on 

Facebook

and

Twitter

: What gets in your way of remaining broken before God?