Mobile has emerged as a powerful platform not only to communicate, but also to reach out to others with the love of Christ. I've been to countries where I had to hide the Bible in a shopping bag and preach with a birthday cake beside me just incase some officials were tipped off about the meetings. It is certainly a blessing to own smartphones that carry the Word of God especially to my fellow Christians around the world who could be arrested for simply having a Bible!
On the other hand, from time to time we also come across people who forget to switch off or put their phones on silent during our conferences. And I love that opportunity to joke, asking them to baptize their phones in a bucket of water– that should help!
Owing to mobile's growing popularity as an empowering tool, we at GTH thought of enlightening you in this area too. In this post I want to share with you about the best bible mobile Bible apps that I have on my phone.
Being extremely choosy I just have four Bible apps on my phone. (You can use some of these apps on other platforms than iOs.)
1. Bible.is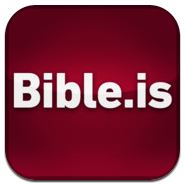 I love this for the audio Bible and they have recently added 61 video segments of 'Jesus Film' that shows up when available for a particular chapter. For those who want an audio bible for free, this is a good one.
Official Description: The FREE Bible app with the most translations in the world! 600+ languages including dramatized Audio! And now The JESUS Film Project too! Over 25,000 Five-Star ratings! READ the Bible, LISTEN to the Bible, and SEE the Bible as never before with anyone in the world.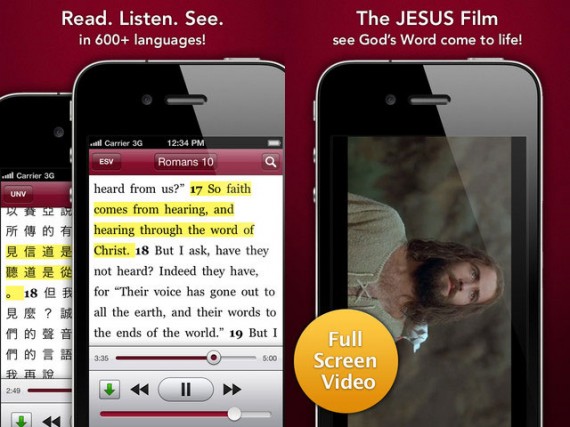 Bible.is Online | Bible.is iPad | Bible.is iPhone |  Bible.is Android
2. YouVersion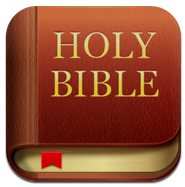 This is the app I use the most. This should be one of the best out there. If you see me preaching with my iPad, then this is one of the main apps I'd be using. I love the new look on their redesign of their iPhone/iPad apps. I know many of my friends who committedly use their daily Bible Reading plan on YouVersion. Accessible without internet, the only downside I feel is that one cannot use the search Bible without internet and for this part of the world that's not a good news. I am sure that's one thing they'll cover soon with a brilliant team behind it, the LifeChurch.tv
Official Description: Join over 50 million people who read, listen and share God's Word using the Bible App. Huge selection of 200+ free Bible versions and 200+ plans to help you track your progress. Now the Bible reads to you with audio Bibles! No in-app purchases – everything is free.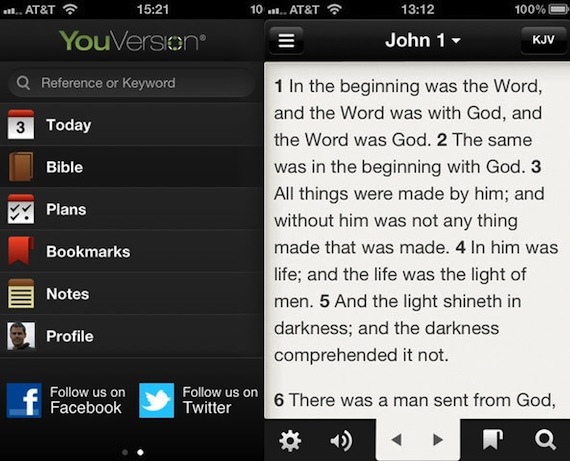 YouVersion Online | YouVersion iPhone/iPad | YouVersion Android | YouVersion Blackberry | Other phones | LifeChurch.Tv Resources | YouVersion Blog
3. ESV Bible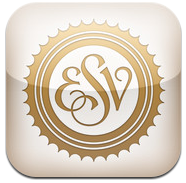 Created officially by Crossways, the publishers of the ESV Bible. If you are a English Standard Version of the Bible fan, you have found a wonderful app for yourself. I admit I love this app for the looks. I like the font design and how the Bible chapters pop out. Great user experience and you search without internet too.
Official Description: The ESV Bible at your fingertips. Carry your Bible with you wherever, whenever, and share with whomever you want!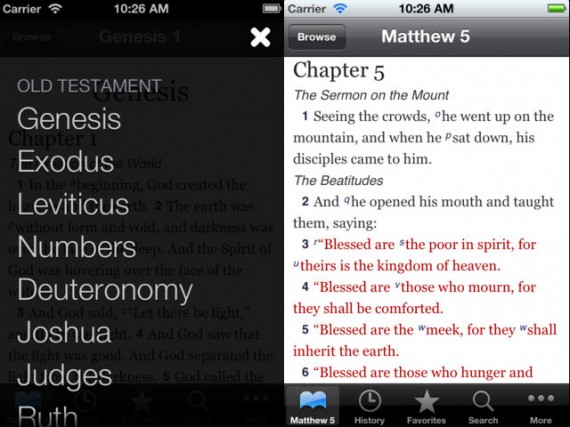 ESV Online Bible | ESV iPhone/ iPad/ iPod touch | ESV Android | Windows Phone 7 | ESV Reading Plans
4. The Mantis Bible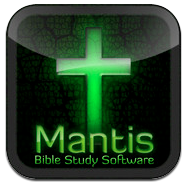 Well this happened to be the first Bible I downloaded. I switch to this app every time I have no internet and have to search the Bible. Comes only with King James Version. Many good commentaries available for purchases on the app.
Official Description: We offer over 200 add-on resources for Mantis Bible Study. These resources can be purchased from our web site https://MantisBible.com. In addition, most of these resources can be purchased via "In App Purchase" from the Apple App Store.
Mantis Website | Mantis iPhone/ iPad/ iPod touch
____________________________________
These are just a few and I know there are a lot more good ones out there.
You can also check our posts on Bible reading below: