See all the Power Nuggets Here
Blessings are only momentary. It only takes a second to lose your sight. You can lose your job overnight. Your car's tire is punctured over a small nail.
To measure your success based on your present material blessings is to be blind to reality!
Job in the Bible – his audacity marvels me time and again. After losing seven of his grown up kids, all his life long accumulated wealth, he was still willing to start from scratch. Willingly I say because he did not listen to his wife to curse God and die.
The only reason Job didn't go mad or hang himself to a tree was because of his complete trust in God, His creator. He knew His God was bigger than him and anything that happened to him.
You haven't known God yet if you haven't understood that God is good even when the worst things happen to us.(Click to tweet) Our circumstance do not have the power to decide God's status as God! He is God and a good God anyway!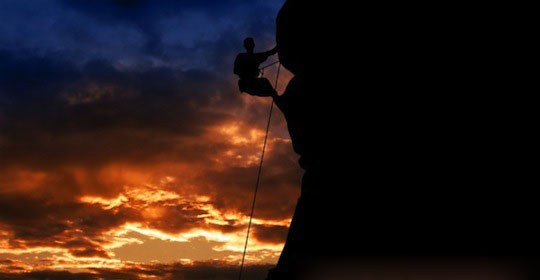 To start from the scratch may be difficult for those who've taken the easy way to the top. But for someone like Joseph or David, decades of rejection, disapproval, caves, dungeon are no destiny stoppers! They have nothing to complain but only ever grateful to God for still keeping them alive in the land of the living.
You have may have to sell your luxury car, or go from riding a bike to walking to work. From owning a bungalow to a rented apartment. From doing that research or course all over again.
But that is not your end. Your joy is in the Lord. Remember, even death could not hold down your Saviour that lives in you.
 To start from scratch is an opportunity to do it right from the start.
Even if you lose everything,
hold on to God and retain a humble heart.
Work like everything depended on the work and pray like everything depended on the prayer. (tweet this here)
And there, in due time, under His mighty hand, you will be raised. For that's His promise.