5. Get a name for your blog & design a Logo to go with it.
You can find more info about how to design a logo in our post here. Now a days most of the themes gives one click install solutions.
6. Ready to Go?
Here is how you can write your first post.
Write your first post. Follow these simple steps:
Login to your account, on your Dashboard on the left hand side you should this image Posts >
1. Go to Post > Add New
This you will see on the Dashboard. To start a new post, click on Add New, it will then take you to the another page where you can write your post. [See Pic 2]
2. Give a Title & URL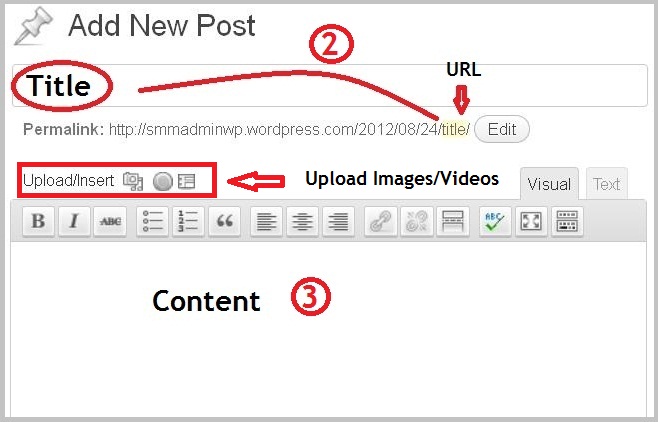 As shown in the pic, you can add a title to your post and then same title is by default chosen as the URL of the post. You can also change it by clicking the Edit option.
3. Write Content
In the draft section, you can write the content of your post. You have all the basic tools to enhance the content of your post. You can also add images/videos too. [Refer the above image]
4. Add a Category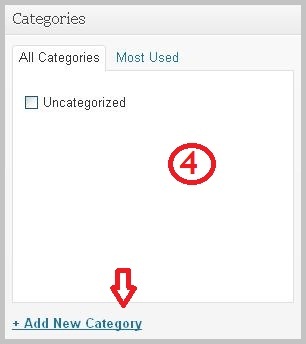 This option you will get to see on the right hand of the sidebar. Choose a category for your post. If you write a lot about a particular topic, for ex. Encouragement, create a category called Encouragement and put all your post under it each time you write a similar post.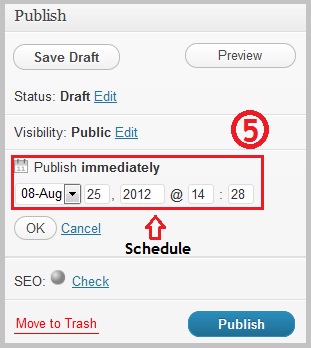 5. Save/Preview/Publish
After you write a post, you have 3 options.
1. Save Draft & Preview – Where you can save your post first & Preview it, you can see if any other changes you need to make in your post.
2. Publish – If everything is fine in your post and its ready to go up, you can click Publish.
3. Schedule – If you want your post to go up in a particular time, you can also Schedule it at a particular date & time.
Similarly you can create a page also that remains static. Eg: About page, Contact page.
These are the basic things to know before you start a blog.
I want you to start with this and then get back to us and we'd love to help you further.
Question: Any doubts, issues that you need help regarding your blog? Post your question below, we are happy to help!
[/et_pb_text][/et_pb_column][/et_pb_row][/et_pb_section]