Welcome! This post is a part of Revival Series. See all the topics in the series
here
. Subscribe today to follow the full series on GTH
here
.
My heart weeps as I write this to you. With this conclusion of the Revival Series, I would like to bring every believer of Jesus face to face with this question: Would you accept life and church as presented in the book of Acts or would you pursue an ordinary Christian life?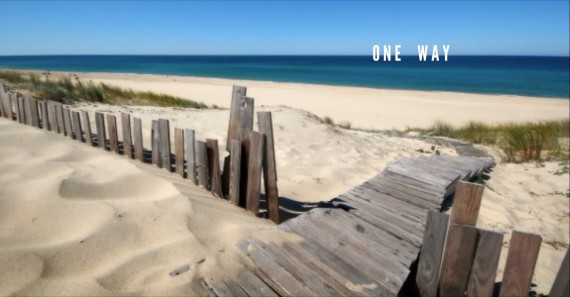 In this season, in your heart and mind, through the Holy Spirit, I pray that you would not leave this issue unsettled; we at this junction in our generation cannot afford to hesitate to choose between the two courses of life presented before us.
The fact that we talk so much about God's power and see none in our pews at Church must disturb us. The fact that we preach about the resurrection power and have not witnessed any must make us weep. We say we pray so much but we see no answer.
This inconsistency we embrace today is the powerless Christianity. It is a stumbling block to us, our children and the ones in the world.
Either we are not truly born again to see God's Word manifested in our lives or we have misunderstood how we must exercise God's power in our lives.
Yet, we know without a shadow of doubt that the Bible is true; for we have a cloud of witnesses in the Bible and in our generation itself to testify the same. It is time we see the teachings of the Bible as facts before our eyes than mere hope.
The Reality
The fault however lies with us. We are yet to comply with the revealed conditions upon which God had promised to answer our prayer. We speak faith but have no belief. Our faith is not charged with prayer and we do not practise a continual communion and relationship with Jesus.
In short, we especially fail to prevail with God on our knees in humility and extended pursuit!
We've seen how our master, Jesus, prayed persistently with loud cries and tears. Jesus was heard because of His reverence. [Hebrews 5:7]
The Consistent God
Jesus is the same yesterday, today and forever. God is in the consistency. We cannot find God if we are not consistent in our pursuit of Him! [ClickToTweet]
It is time the body of Christ rises up and we humble ourselves in deep focus of what we are called for, seeking God's face "daily". Would you dream of a revival daily? Would you begin your day seeking God? Would you wrap your day in God and conclude your day in Him?
The Promise Keeper
And the One who promised us will never fail. He promised to reveal Himself to us if we seek Him with all our heart!
Like a dying man holding on to his oxygen mask, can you hold on to this principle of God's Word in Deuteronomy 4:29 "…seek the LORD your God and you will find Him, if you search after Him with all your heart and with all your soul." (ESV, emphasis mine)
I shall leave you with the following verse, and I pray that as you step into the next year, that you will go into a deeper surrender of your heart, time, energy and everything else. I welcome you to join the army of great generals to whom the Lord's right hand is revealed in their generation!
Revelation 2:25-29 (ESV)

Only hold fast what you have until I come. 26. The one who conquers and who keeps my works until the end, to him I will give authority over the nations, 27. and he will rule them with a rod of iron, as when earthen pots are broken in pieces, even as I myself have received authority from my Father. 28. And I will give him the morning star. 29. He who has an ear, let him hear what the Spirit says to the churches.
Download mobile wallpaper of this verse here.
Discuss: I would love to know how this series has helped you. Go ahead and comment below and let us know what you want to commit before the Lord. Let the fire spark!
Declare Revival Images: Facebook | Instagram |
Subscribe to GTH now to receive this series as an ebook here.