The Bible says that 'Without faith it is impossible to please God…'( Hebrews 11:6). Faith is saying: I don't believe what I see, I believe what I know.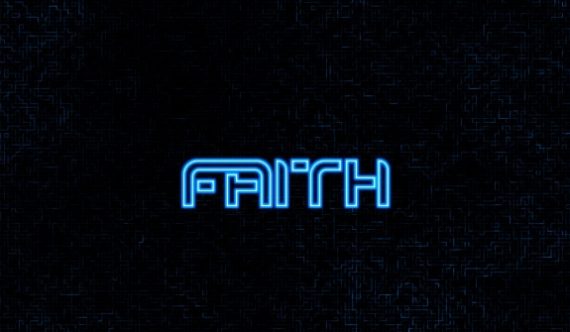 Below I want to share with you 5 basic facts about faith that you cannot afford to neglect:
1. Actively Pursue God
God is desperately waiting to show His power to those who put their trust in Him (2 Chronicles 16:9). But it all begins with active pursuit of God. The only ones who will have an encounter with God and see themselves operating in the realm of faith are the ones who actively pursue Him. Seek His presence first and with His presence comes power.
2. What You Carry is What Will Overflow
The more time you spend at the feet of Jesus meditating upon His Word, the more your faith gets build. Sadly we go to God once a day or once a week, while the rest of our time we spend with the world. Remember what you carry in you is what will overflow out of you. If you want God to manifest in your life you must continually walk with Him. Train yourself to constantly remain under the hand of God, because that is when you will do great things for Him.
3. Love Jesus in All Your Ways
When you love Jesus in all your ways – with all your heart, soul and mind – it will be impossible for you to let sin resonate in your heart. There will not be a single minute in your life where you don't acknowledge Jesus in your life – and this will become a breeding ground for your faith.
4. Know God's Word and Be Rooted in It
When we don't know what God's Word says, we feel powerless and that's when we react in our flesh and panic. But when you and I are rooted in God's Word, come what may, we will not be shaken. The reason we panic is because we don't trust God 100%. But in Jesus there is no panic, for He knows the end from the beginning. Also when you meditate upon God's Word, the Spirit of God will make His word a Rhema to you. It will catch fire in your heart and that's when God will work in and through you.
5. Simply Believe
The power behind the name of Jesus is activated with faith. But sometimes we use the name of Jesus and yet we see no power. Well this is not because there is no power, but because we are still not ready to believe. If you call yourself a believer, I suppose that's what you are called to do – Believe! Moreover believe in Jesus, not in your capacity to believe.
As we come close to 2013, I am eager to know what faith lessons God taught you in this year specifically. How did He honour your faith? Feel free to share and edify others.