This thought has both fascinated me and boggled me for the longest of time that Paul, in the Bible, should call himself a bondservant of the Lord Jesus Christ, rather than just a servant or slave.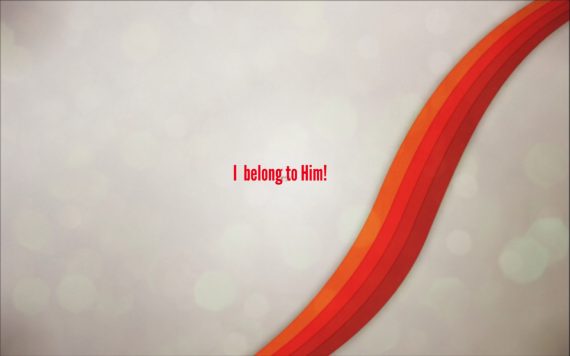 Paul begins his letter to the Romans by introducing himself as: Παῦλος δοῦλος Χριστοῦ Ἰησοῦ, κλητὸς ἀπόστολος ἀφωρισμένος εἰς εὐαγγέλιον θεοῦ (Paul, a slave (dulos in greek) of Christ Jesus, a called apostle set apart for the gospel of God)
Living in a generation where the slave system has long been abolished, it can be challenging for many to understand this. There are also some Bible translations which are a bit twitchy about using the word "slave". There are many comfortable words that describe our relationship with God, such as father, friend, son-ship, children, brother etc. But bondservant?
Paul, referring to Exodus 21, uses this word to indicate him as being "bound for life" to serve God. If a slave had plainly said, 'I love my master… I will not go out", then he would voluntarily be a slave forever. Exo 21:5-6. Many of the New Testament's authors have also counted themselves as bondservants.
This expression means to be "devoted to another to the disregard of one's own interests for life." That is, to simply follow your master in complete disregard of your own will, emotions, dreams or desires.
The change of perspective and understanding of God's ownership explains this heart of the disciples to be a bondslave. This is best explained in Galatians 2:20, "I have been crucified with Christ. It is no longer I who live, but Christ who lives in me. And the life I now live in the flesh, I live by faith in the Son of God, who loved me and gave Himself for me."
Yes! As a child of Jesus you have grace and mercy when you fall. But to live in sin is a not an option. As you get back up and surrender to the Lordship of Jesus in every area of life, the greater plans of God will be made manifest in your life. [ClickToTweet]
The description of a Biblical bondservant is one who chooses to serve his master till death. He will forever represent his master. He goes where his master goes, He speaks what his master says. There is no indecisiveness, double mindedness, or compromise.
God Himself calls Moses His servant. "…My servant Moses; He is faithful in all My house." (Numbers 12:7)
Revelations 1:1 says, "The revelation of Jesus Christ, which God gave him to show to his servants [bondslave] the things that must soon take place."
I write to those who are called for the great purposes of God in our generation. Let him who has ears, hear what the Spirit of God says to us. Let us exchange our dreams and desires to the one who died for us on the cross.
There is a greater revelation of Jesus that awaits those who accept God's grace to walk with Him selflessly. The revelation of who God is comes with the manifestation of God's power that is hidden in that revelation. [ClickToTweet]
Let His desires become our aspirations. Make His will our command. Then what no eyes have seen, what no ears have heard and what no hearts have perceived will be made known to us for His glory!
Question: What does it take to be a slave of Christ at this day and age? Are we willing to allow ourselves to be what it takes to be bondservants? Do leave your thoughts and comments here.