I believe God never stops speaking. If we pay attention He is speaking even in our storms and for me even in this harsh winter season in Canada.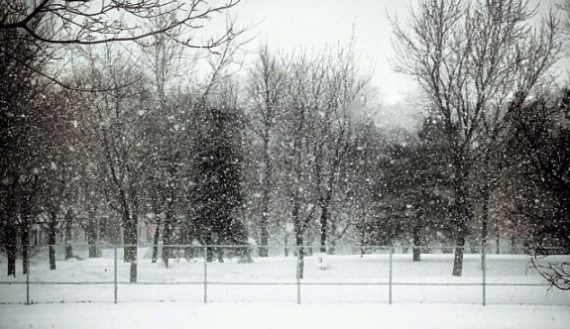 Quickest Way to Receive God's Favour
It's amazing how much you can learn just by observing life. I see here all kinds of people trying to get to their destination as soon as possible. And sometimes in the process they don't care about anyone else stuck in snow.
Truth is life is like that. At the end of the day to expect someone to pay attention to your misery and forget theirs is quite a deal. We then get into the cycle of, "I am bad if you are bad to me."
However the Word of God is clear. Show mercy to receive mercy. "Blessed are the merciful, for they will be shown mercy." Matthew 5:7
Even when someone splashes murk on you. Even when someone back stabs you. Irrespective of how you feel, remember you are the light. You are love. I know it's hard. But let's lean on His grace to show mercy even when we are offered none. This is the quickest way to receive God's favour over our life.
When you keep on being love, you receive from God what man failed to give you. [ClickToTweet]
Your Speed Does Not Impress Anyone
How often time do we look around people who seem to speed through and only wish we can drive like that. What we don't see is the mess they are getting into. Driving in the snow I realized speed is going to hurt you like you never imagined. Match snow and driving, it's like as if the car is drunk. If you have heard speed kills, in this harsh winter, speed definitely kills.
When life throws the worst at you, speed doesn't make you look cooler! Now don't get me wrong, I'm not advocating slow speed either. Too slow is as good as getting stuck in the slush.
What we need is steady. Steady. Not slow and not too fast, just maintain what God has started in you.
Don't drown in self pity. Don't kill yourself in self confidence. Remain steadfast focused on Jesus. [ClickToTweet]
When life is hard on you, it's not time to goof around. Acknowledge the harsh winter and hold yourself together and keep your eyes focused on Jesus and know without a doubt – THIS TOO WILL PASS!
They are Hurting Too
When the driving conditions are bad because of the weather, things can escalate when your driving skills are poor. One advice I hear so frequently from all my Canadian winter fighters are break ahead. They mean, don't wait till you get there, break ahead.
If only we can learn that in life. Be mindful of others. When life goes out of hand, there's all kinds of dangers. When it's important that you guard your heart from bitterness, would you also be mindful of others. They are hurting too. Avoid further collisions.
It's very easy for us to throw our anger and frustration on the other person, your enemy, your family and even friends. In the process we create further collisions. To break ahead is to – be mindful of things you may not be in control of. Show mercy remember?
When you deal with the other person in mind more than yourself, you'll do a better job in this harsh winter season of life!!
Keep It Going
There's nothing more the enemy wants to do than to just see you quit. YES, this season is about stopping you from what your destined to. Don't partner with the enemy to destroy your future by quitting yourself! [ClickToTweet]
Keep the windshield wiping of every snow hurled your way. No it cannot be once a while. You can only go as far as you can see. A working windshield helps you keep clearing the mess. It has to be constant.
You'll create damage if you lose the clarity of your vision. Keep the unnecessary, wild, assumptions out and keep the focus on. The One who called you is faithful!
The fogs that clog your windshield of life doesn't stand a chance when it's hot inside. [ClickToTweet] To be lukewarm is death. Don't let your spirit be quenched. Pray like never before. Seek God like never before. And before you know, you'll be out of this season that threatens to bury you alive.
I close with the following verse:
"Now may the God of peace Himself sanctify you entirely; and may your spirit and soul and body be preserved complete, without blame at the coming of our Lord Jesus Christ. Faithful is He who calls you, and He also will bring it to pass. Brethren, pray for us.…" 1 Thess5:23-25
Wishing you the joy of this season and have a blessed year ahead!!
With much love from Tiny, Kathryn, Revive Nations team and me.