Picture this : Arms of a strong and rich man pick up a frail and dying baby from a ragged and old street. He brings the baby to his palatial home and feeds its hungry stomach. Day by day the child grows stronger and it is here that the little orphaned boy finds a name. He even inherits the rich man's identity and possessions.
Many decades later, this child now a successful entrepreneur, now wants to show his gratitude by taking care of the kind old man and buy him a new home.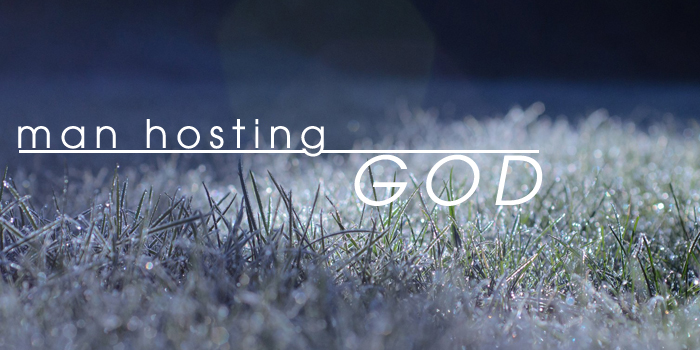 Can you imagine the journey of this little boy?
This may be a relatively weak comparison but close enough for us to try and understand what King David was proposing to God, "to build Him a dwelling place."(2 Samuel, Chapter 7) God reminds him through prophet Nathan, of the days when he was a shepherd boy. And now being surrounded by success and blessings, King David thinks beyond himself and his house. He seeks a place for the Lord, His God. A better dwelling place than His own.
The Highest Desire
God was so moved by King David's heart that He makes a covenant with him that his throne would be established forever. He also promises him that unlike how God removed His love from Saul, He would not do that with David's offspring, but only discipline them if they drift away and bring them back to His ways.
God keeps His covenant and out of David's generation was Jesus born.
Here are enough reasons for us to pay attention to King David's desire. The covenant God makes with David is an unconditional one. His love remains steadfast even in their fragility. All because of David's heart that desired to host God more than how he lived himself.
The human logic of being able to host God is so weak as you see we cannot offer to God something that is worthy of His glory with the limited capacity of our hands. Yet, from time to time throughout the Bible God who sees the heart of man mercifully wraps His presence on the tents that were pitched for Him, and the temples that His people consecrated to host Him.
Let God Take All the Space
We live in a selfish society that places no value on the matters of God's heart. And it takes a God lover to seek God's interests more than his own. David by seeking to build a house for God was making space for God to make His habitation among the people.
Somehow today the only space we make for God is under two hours on a Sunday morning. We keep God out of our lives throughout the week as we become busy building our diplomas and careers.
God is looking for generation that does everything around His presence and not the other way around. [tweet this] He doesn't want a tiny space in your life. He wants all the space. He wants to be the ruler and Lord over every area in your life.
Do you have Jesus as Lord when you're with your family, friends or alone? Invite Him to every single space of your life. Let Him invade every little minute of your day and night.
Build It Big for God
David desired God's house to be bigger and better than His own. How about in our lives? Do we value friends more than fellowship of His presence? Family time over worship times? Parties over prayer time?
I guess we are more concerned about pleasing people than God.
Your jobs, relationships, ministry, career – all of them to has to be compared less significant than hosting His presence. God wants you to build your life around hosting God.
"There shall be no bigger mansions than what I build for God." My time with God must be more than the time I spend with my friends. What I give to build His Kingdom must be more than my palaces. The energy I spend to build His Kingdom should be more than what I spend on my own career.
At the end of the day when all is built, and all is said and done, people should see God more brighter and louder than anything else!
God Does Not Coexist
Another king in the Old Testament tried hosting God on one side and the idols of Baal on the other. We know how the fire came down and how the prophets of Baal were slaughtered.
Simply stated, darkness and light cannot coexist.
The biggest hindrance in hosting God is a life not fully surrendered to Him. [tweet this] God is looking for radical obedience. If we want to be merely nice Christians then we do not tap into the full power of His presence. But when we are sold out to Him, we begin to see exploits in His name.
Don't drive on autopilot. Let Jesus lead you in every step. [tweet this] Let Him be your God, boss, father, friend and the lover of your soul.
"When we are sold out to Jesus, we begin to see exploits in His name" [tweet this]
– Shyju Mathew