Welcome! This post is a part of Revival Series. See all the topics in the series
here
. Subscribe today to follow the full series on GTH
here
.
If you haven't done so already, I highly recommend you read the revival preparation sub parts on Hosting God in Your Life and Hosting God in Your Church.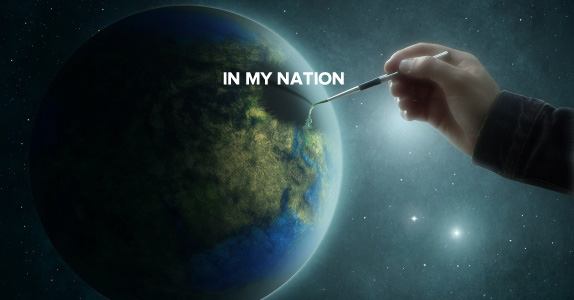 God is not only interested in reviving us but He is also interested in reviving the nation that He has planted us in.
You have heard this from me a dozen times but it never gets old – revival starts with you, in you and through you. Only then can it spread to your church. From there it is carried to other churches, your city and other cities!
Then to God's delight and ours, we'll see it spreading throughout our nation and the nations of the world – but remember, it all starts in you!
The rise of evil is no excuse for revival not to spread. In fact, as stated in the previous posts, it is one of the factors that propels the spread of revival.
A nation's revival is in the hands of the body of Christ. [ClickToTweet] A divided church cannot see a revived nation. [ClickToTweet]
Jesus shared a kingdom principle in Mark 3:24, "If a kingdom is divided against itself, that kingdom cannot stand."
The moment churches in a country begin to see beyond their own individual churches, it is time for that nation to be revived.
For too long we have blamed the enemy for an absence of revival but it is time we see that we among ourselves are too selfish, ambitious and jealous in order for God to use us for our nation.
The more the enemy works his strategies and leaves his mark on the society around us, the more do churches in a nation begin to seek God for a revival.
Conducting national days of prayer without actually humbling ourselves before God is a day wasted! God cannot be made a fool. In fact God has all the time – it is us who are running out of time. God is waiting for our hearts to humble and seek Him.
Here are five main prayer pointers to see a nation revived:
1. From today onwards begin to pray "daily" to see your nation revived.
2. Seek God for His grace that will cause unity among the churches in your country.
3. Pray for Apostles with the mandate to see nations revived to rise up.
4. Seek God for a strategy to overcome all the principalities and darkness hovering your city.
5. Pray and seek God for the revival to start with inside you.
I will take time to pray with you for your nation. Share below: which country are you from? What is God doing in your country already? What is your prayer for your nation?
Subscribe to GTH now to receive this series as an ebook here.