Rhuani Rambukwelle is the founder of "The Enforcers of the Call" ministries. In the past Lord has used her group to do great exploits and city transformations in Sri Lanka. Her passion is to see a revival in her country, in Asia and beyond. Be blessed.
In the gospel of Luke, Jesus speaks about our inability to discern times.
Luke 12:54-56 – Then He also said to the multitudes, "Whenever you see a cloud rising out of the west, immediately you say, 'A shower is coming'; and so it is. And when you see the south wind blow, you say, 'There will be hot weather'; and there is. Hypocrites! You can discern the face of the sky and of the earth, but how is it you do not discern this time?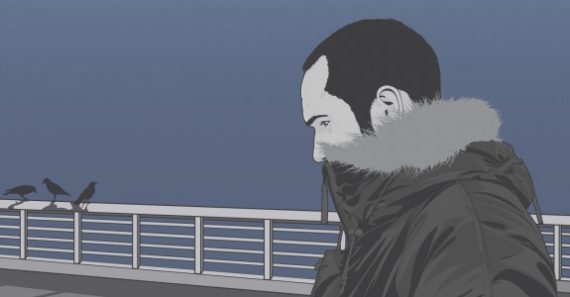 Truly as humans, we can discern natural timings. For example we can say if it is really hot it may rain or if the sky is a strange white colour then it is going to snow. But sadly when it comes to discern the timings in our lives, or our nations we cannot! We cannot even discern the ripeness of the nation for revival.
Moving at God's Time
Many great men and women of God in the Bible could understand and discern the timings of God so they moved at the appropriate time and did not miss their mark. It is time we do the same. Think about the timings of your life and the cycles that have been going on. My own experience is that when I have walked in the timings of God I have been more than fruitful. But when I have moved in the timings of my flesh, disaster has always been the outcome.
2 Samuel 11:1 – David was a man after God's own heart yet he messed up big time with Bathsheba. Here was a great King who missed the bus completely by not discerning the spiritual timing of the moment. Why did he miss the bus? What time was it in this verse? It was the time when kings went out to battle. The sin he was remembered for was not the main cause for all the trouble that followed after this. It was really the timing that he missed and therefore he landed in a mess.
When we don't understand and discern and flow in God's timings we get caught in the traps and temptations of Satan. David ended up as an adulterer and a murderer as result of him missing the right timing of God.
God Can Redeem Your Lost Time
Today if you sense you have missed the correct timing of God, be encouraged that the Lord is the redeemer of time and can bring us back to where we missed the bus and change things around for us. So many instances in the past I missed God's timing for various reasons mainly due to my disobedience but God in His goodness and love has redeemed and restored His perfect timings in my life and I live a happy, blessed and fruitful life today. Ask God to redeem lost times and seasons in your life.
Hearing His Voice
Many people ask me how do you hear God's voice? I love to answer that because in everything I see, hear and move, I hear His voice.
There was a time when the children of Israel refused to hear the voice of the Lord and wanted man to mediate between God and them. Moses became their mediator and from then on the prophets became God's mouth piece "Behold, the days come, saith the Lord GOD, that I will send a famine in the land, not a famine of bread, nor a thirst for water, but of hearing the words of the LORD" (Amos 8:11).
Today Jesus has restored our ability to hear His voice clearly and God wants to communicate with you directly rather than you depending all the time on prophets, pastors or men and women of God.
Jesus called Himself the Shepherd and us His sheep. He says in John 10:27 "My sheep hear My voice, and I know them, and they follow Me." How come? His sheep know who He is. They belong to Him and they recognize Him by the sound of His voice. Ask yourself "Am I a sheep belonging to Jesus?" If you are, then you have to be hearing His voice.
For example, did you know that the room you are seated in reading these very words are full of songs and movies? Can you hear the songs or see the movies? May be you are listening to music on an iPod while reading this. So let us take a movie for instance. Do you realize there are many movies being rolled in your room? You won't be able to see them with your naked eyes. However, if you use a television and connect the correct antenna you will be able to catch the movies and watch them. Similarly when we tune our radios to the right channel we can hear the audio programs. They are playing morning, noon and night and only those who are able to tune to the right frequency can actually listen in.
In a similar manner God is speaking to us all the time and if we will only listen.
I hear Him, He longs for you to listen to Him. Why not take a few moments and pray with me:
"Dear Lord Jesus speak Your heart to me. I want to hear Your voice and long to know Your thoughts open my ears and my heart to receive Your words Amen"
What did you hear Him say? Are you feeling an impression, are you seeing a picture in your mind, are you hearing a still small voice, are you hearing what the Word of God is saying? I am excited to hear what God just spoke to you. Would you share with us in the comment section below?