[Spanish Translation] [French Translation] Hello friends! We've always enjoyed introducing our various series from time to time on GTH especially for you. View all our series till date on GTH here.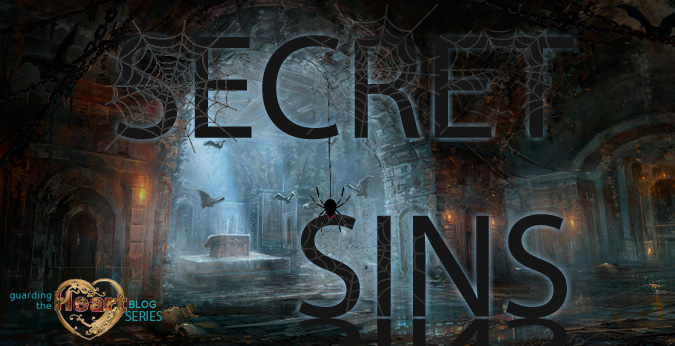 Secret Sins Series
This new series will focus on the elephant in a Christian's closet! As we know, "Elephant in the room" is an English metaphorical idiom based on the idea that an elephant in a room would be impossible to overlook; thus, people in the room who pretend the elephant is not there have chosen to avoid dealing with the big looming issue.
We want to gear and empower our GTH community with enough information and more importantly truth from the word of God, to help you live an empowered life, for the glory of Jesus. I hope this opens the lid to speaking things we usually shy away from.
Without further delay, let me introduce you to the topics we will be dealing with in the next few weeks through this series.
Here it is:

1.      How to Overcome Sexual Temptations?
3.      Masturbation – What Does the Bible Say About It?
4.      Homosexuality- Is That Trouble Brewing?
5.      Slippery Slope of Ted Bundy- From Porn to Serial Killer [Interview]
7.      Murder Confessions of a Believer

8.      7 Steps to Guard Your Marriage From Adultery
9.      Building a Breaking Marriage
10.    Sex Before Marriage: 7 Real Issues to Face!
Of course the titles are self explanatory and if it is not, consider that as suspense for the upcoming chapters.
E-book: The best news is that as we've done with previous series, this series will be available as in an ebook version too! The ebook will be given free to all our GTH subscribers.
Free: If you have not already, subscribe to this blog for free right away and join over 1500 subscribers. Simply take 30 seconds to subscribe to this blog. Sign up at the right hand side bar of this blog or go here. We'll then make sure that the feedburner will deliver the posts right into your inbox.
And remember not to shy away from sharing these posts on Facebook, Twitter or other communication platforms. Although these are issues which are not discussed freely in some cultures; your comments, frank questions, shares and opinions may be the answer to someone's struggle.
I am excited for this series, are you? Let's go!