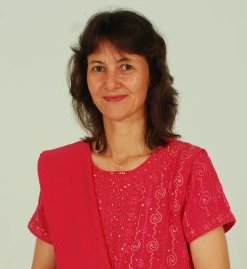 Karen Dey is an incredible woman of God, gentle yet moves mightily in the apostolic and prophetic. She has been in the ministry now for about 3 decades planting churches as a co minister of the gospel. A worship leader and administrator for New Living Flame churches. Do share your comments at the end.
When I was 22 years old I was travelling around the United Kingdom with a friend of mine who was a Christian. We were travelling from town to town in a camper van and would stop at different places in the evenings.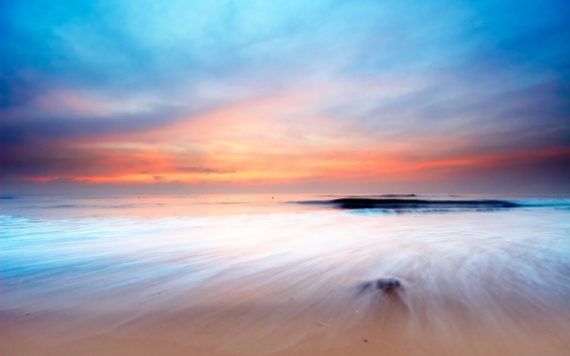 My Encounter With God
One Saturday evening we had camped at a beach in Wales and I awoke Sunday morning to find my friend had left me and gone to church. I was not saved at this time. When I got up I found my friend had left her Bible and it was open at Acts chapter 2.
Out of curiosity I began to read what was written – how people had waited in an upper room for God to do something and then fire came and they began to speak in strange tongues and they were filled with 'Holy Spirit'. I was intrigued by this. I sat there and thought about it and then I said to God – if you are real then fill me with this Holy Spirit and let me speak in this strange tongue. I closed my eyes and sat there. Suddenly this presence and a bright light entered the camper van and next thing I knew I was speaking in this strange language that I had never spoken before! I felt so much at peace in one sense and yet so unclean in another sense. I was so moved by this experience (which I later came to know was an encounter with God) that I had to share it with my friend who soon led me to accept Jesus into my life.
Church Planting Ministry
Once we were back in London I found a Spirit-filled church to go to. One of the Pastors of this church was Pastor Jenny Sinnadurai from Sri Lanka. Jenny was into church planting in Paris, France & Switzerland. She asked me to join her on one of her trips to help out with music. I was an avid traveller so I took up the opportunity to visit these countries. Within a year the ministry that Pastor Jenny and I were doing had expanded so much that we had to give up our jobs to continue church planting. Much of our ministry is now in Sri Lanka where God is bringing revival across the nation.
Age Doesn't Matter
The reason I share this testimony is because I was 22, as mentioned earlier, when I had my first encounter with God. I was not a Christian but God touched me with His presence in such a way that I never turned back from Him. Within a few months of this encounter I was serving God. My point is this. When we have a close encounter with God we will never be the same. Our age does not matter to God – young or old he will use us. That encounter with God was an encounter with His Holiness. From that day my daily prayer became – Lord cleanse my lips, cleanse my mind, cleanse my heart, keep my hands Holy for You.
When I read Isaiah 35, it speaks to me of the revival that we are in and are being drawn deeper and deeper into. In the midst of this revival there is a highway that God wants us to walk along – it is the highway of holiness – the highway of purity (vs 8,9).  The Bible teaches us to be "IN the world but not OF the world".  God is desiring to pour out a river of Holiness into the lives of His people. This is happening in greater and greater measure as people are surrendering themselves to be in the presence of God for times of cleansing and refining and as God's people read God's word and allow His word to renew their minds. People around the world are encountering God like never before.
When Isaiah encountered God – even though he was a righteous man, he felt so unholy in God's presence. Then an Angel came and touched his lips with a coal and told him that his sin was forgiven. Isaiah then submitted his life to God to serve him.
'Be Holy for I am Holy'
God wants you to have a close encounter with Him so that you can experience His love and Holiness. So you can walk on that road of Holiness and purity that is leading us deeper and deeper into revival as individuals so God can use you to bring revival to your family, your friends and your country.
It is not hard to have an encounter with God. Stretch your hands out, close your eyes and say: Here I am Father. Come close to me, pour out Your love upon me, purify me – my mind, my heart, my spirit, my soul, my hands, my lips – ALL of me. Make me a Holy vessel for You so that when people look at me, they see You in me.  Fill me with your Holy Spirit.
Now wait on God while He fills your life to overflowing with His love and His presence.
God says to us "Be Holy for I am Holy" (1 Peter 1:16)
As Christians this needs to be the plumb line for our character and daily lifestyle. This should be our daily prayer, "Lord help me to be Holy today to represent You – my Father – in Holiness"
Did you make that prayer? What did God speak to you?