Pastor Earnest Abraham is a dear friend serving the Lord in one of the interior parts of India. He has a great passion for Jesus and to empower and educate the less privileged people. I pray this post will speak to you.
A while ago, I just began thinking on forgiveness from a new perspective.It's often that we – and I, in particular – are guilty of assuming that forgiving someone is just one of those things that we ought to do as good Christians.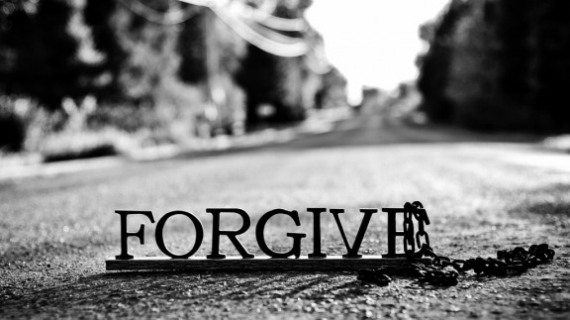 Yet, even as the thought lingered on in my mind, I heard a preacher state that: Forgiving someone is an act of undeserved kindness. And it is more about doing ourselves a favor than the person we forgive.
It made me think and think hard on something I had taken easy. So, here are my first thoughts as I try to think through the issue.
Yes Jesus' mandate calls for us to forgive but often we assume that we're being 'nice' as we forgive others. Yeah, that's surely the truth – albeit incomplete. What completes the picture is more important.
a) It is an act of obedience to God's desire for us as Christians.
b) it is an act of humility.
c) It releases to us a measure of freedom that allows us to operate in a free spirit – without being weighed down by guilt.
d) It allows us to put on the nature of Christ – "Father forgive them for they do not know…".
Without these, it would cease to be different from any other "nice" act. These are the things that bring value to the act of forgiveness. And in that lies the power of forgiveness to transform the hearts and minds of the vilest of men.
And as I think about the words of Christ on the cross, it makes me think that we ought to take the lead to forgive people even when they haven't asked us for forgiveness. The very fact that Jesus said "they do not know" is an acknowledgement that the people who wronged Him did not ask for forgiveness. But He still chose to forgive.
So, I find myself realizing that forgiveness is a voluntary act – an act that may remain unrequited. And that, I suppose, should be the hallmark of forgiveness. Otherwise it'll only be a farce – where we'll all be bartering for the better end of the deal.
And the final bit: it is not enough to do it once, twice or thrice, for if forgiving someone is truly an act of undeserved kindness then we're not entitled to set limits on it. It should be "seventy-times-seven" (Matt. 18:21-22) and "before the sun goes down", else I'm gonna be doing the devil a favor. (Eph. 4:27)
Now, that's quite a challenge, at least for me! And I'll need to do some soul-searching!
How about you?