Welcome to the 401st post on GTH blog.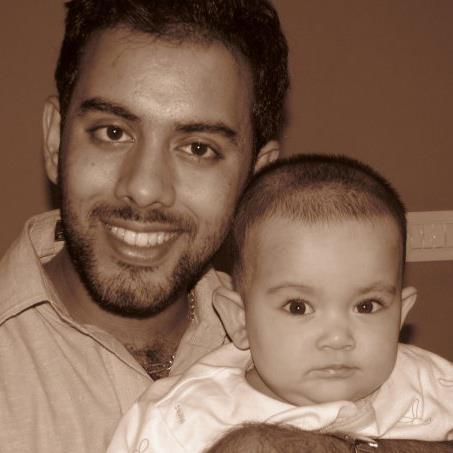 After a blessed guest post (see here), I asked our dear friend to address some questions involved around loving unconditionally. I am sure this will help and bless your heart. Don't forget to share this post with your friends.
There's this man that I've heard of:
He separated himself totally for GOD, set himself to understanding GOD's word, could quote scriptures cover to cover, a great teacher, tithed of almost everything beyond belief (even the smallest increase), prayed beautifully, endured the hardship of traveling great distances to win a soul, fasted twice a week – yet never knew GOD!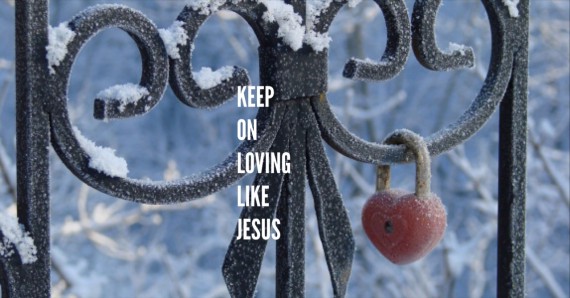 Can this be true?
Woe to you, scribes and Pharisees, hypocrites! For you pay tithe of mint and anise and cummin, and have neglected the weightier matters of the law: justice and "covenant love" and faith. These you ought to have done without leaving the others undone. (Matthew 23:23, Luke 11:42)
Covenant Love here is éleos (1656) which is parallel to OT 2617 /kataisxýnō, "covenant-loyalty, covenant-love" in the Old Testament.
Truly all efforts are pointless without love!
As I had said in my previous post: Love is not an emotion but an act of the Will. Infatuation is a feeling, but Love is a conscious act. [ClickToTweet]
Jesus on the same night in which He was about to be betrayed took bread, broke it and had dinner with friends/followers who were about to betray, desert & disown Him. He made a conscious effort of loving them "unconditionally" even knowing all things. He made a "Covenant of Love". At the cross having the greatest pain of crucifixion, HE cried out for love and mercy for the ones who did HIM harm. Wow!
Jesus said: A new commandment I give you, that you love one another; as I have loved you, that you also love one another.
Love is a covenant we vow to make in GOD towards people – without conditions! Unconditional Agapao love.
Few Questions to Consider:
Q1. So if a person does me harm do I continue to love? How? Isn't that stupid?
Yes, we are called to extend our love unconditionally. For if we love & do good only to those who love us & do us good – what reward can we expect? Do not even the tax collectors, gentiles & pagans do the same? (Matt 5:46-47)
Here is the key that many forget: "And this I pray, that your love may abound still more and more in knowledge and all discernment." Philippians 1:9
These two factors are critical even as we extend love towards others.
GOD expects us to forgive, release, bless and pray for them.
In some cases, however it would be wise to love at a distance than from near unless true repentance is seen in people. You can't leave your daughter with a serial rapist who hasn't repented! Repentance is metanoia which is change of mind that impacts true character & not simply saying sorry!
Q2. How can I have fellowship with the same guy?
Ideally we need to love people the way we would expect to be loved and forgive them as we would expect forgiveness. This is the golden rule! In some rare cases, "with believers" it would be better off to cut fellowship as a token of loving them i.e. if they are sexually immoral, coveteous (greedy), "revilers", or a drunkard, or an extortioner.  "Love does not rejoice in iniquity." 1 Cor. 13:6
Q3. What do I do when someone takes advantage of my love & insists on having it his way?
Release him.
With the father and the prodigal son, the father gave him freedom of choice and relinquished control although he loved him deeply. However he waited for him, had mercy on him and restored him immediately on his return. (Luke 15) Waiting in prayer for your loved ones is more helpful than having endless debates. I've seen men salvage their marriages by patiently waiting in prayer when counseling & debates fail.
Love can't exist without Mercy. [ClickToTweet]
Q4. I can forgive but I'm not able to forget! What do I do?
GOD expects us to forgive others from our hearts, reciprocating his mercy over our lives. However the memory of a wrong is impossible to wipe away. Even Jesus forgives us and forgets the "penalty of our sins".
GOD has knowledge of your sins but does not keep an account of it against you. He chooses to keep it aside for the sake of HIS love. For instance, GOD has forgiven David but his sins are still recorded in the Scriptures.
Q5. Should I not give people back for what they did to me and my family?
No! Do not be overcome by evil. Instead we need to overcome evil with good. It's the goodness of GOD that leads us to repentance and not HIS fiery wrath (Romans 2:4). Extend good as a repayment of evil. [ClickToTweet]
Some Extra Pointers for Work:
1. Give people "several" second chances as GOD has given you. Try not to highlight their negatives. Love instills faith in people. [ClickToTweet] 1 Cor. 13
2. Love does not parade itself. Do not brag about all that you did for somebody when they hurt you. 1 Cor. 13:4
3. A person who can't forgive does not have love and thereby does not have eternal life abiding in him. (1 John 3:15)
4. The purpose of "every command" in the Bible is "so we would love" from a pure heart, from a good conscience, and from sincere faith. (1 Tim. 1:5) On this "core principle" also hang the "entire" Law & Prophets.
Let's ask HIM for the "Love Vitamin" (Rom 5) Love is not an option but a pre-requisite, not a suggestion but a commandment – in fact the greatest. [ClickToTweet]
But above all these things put on love, which is the bond of perfection. As mortar holds the bricks & the houses intact we need to bond lives with this powerful bond that never fails. (Col 3:14)
True Love never fails! (1 Cor. 13:8)
Has God spoken to you? Wanna share your heart? Any further doubts you want to clear? Go ahead, use the comments section below.