Is that an issue in your heart? There are some people that you simply hate and you don't know how it could even be.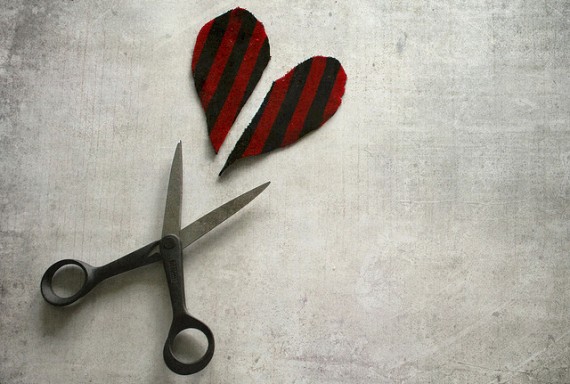 Jumping straight to the truth:
Fact 1. You Don't Hate Someone Because of What They Did
If what they did is causing you to react, then you are just like them. Two 'bads' don't make a right. So then you got to get to the deeper issue.
Fact 2. You Hate Because You Belong to the Evil One
Did I just make that statement? No, I didn't. But the Bible does in 1 John 3:12. If you belong to Jesus, then you cannot hate. Hate is a product of the devil. Understanding, acknowledging and accepting it uproots every hate in your heart.
Fact 3. You Hate Because Your Deeds Are Evil
Just as 1 John 3:12 says. Your sins causes hate to flourish. Your hate blossoms with evil works.
James 4:1 says, "What causes fights and quarrels among you? Don't they come from your desires that battle within you?" (Other versions of this scripture use the words – desires, passions, pleasures, lusts.) So, if you see yourself hating, fighting, quarrelling, then they are signs of un-dealt passions and pleasures of this world that is still active in your spirit.
Fact 4. You Hate Because You Don't Know God
You cannot hate and claim that you know God! Well again, that's what God says in 1 John 4: 8 "Anyone who does not love does not know God, because God is love." To know God is more than a head-knowledge. But to know God is to reflect His light through your life. [ClickToTweet] And God is love.
"Whoever says he is in the light and hates his brother is still in darkness." (1John 2:9) So when you hate someone, remember it's a sign of sin and the devil himself in your life. Kill hate today.
It's natural for evil to hate righteousness. Hate roots itself in jealousy. Jealousy leads to hatred and hatred leads to murder. Bible calls haters as murderers. (1 John 3:15)
This is What God Wants
When you love your brother or sister in Jesus, you overcome darkness. "Anyone who loves their brother and sister lives in the light, and there is nothing in them to make them stumble." 1 John 2:10
Love goes to any extend to serve. "We know what real love is because Jesus gave up His life for us. So we also ought to give up our lives for our brothers and sisters." 1 John 3:16
Love gives and provides. "But if anyone has the world's goods and sees his brother in need, yet closes his heart against him, how does God's love abide in him?" 1 John 3:17
Why We Love?
Because God First Loved Us
"In this is love, not that we have loved God but that He loved us and sent His Son to be the propitiation for our sins." 1 John 4:10
Because We Love God
"And this commandment we have from Him: whoever loves God must also love his brother." 1 John 4:21
Because That's the Only Way We Can Walk With God
"So we have come to know and to believe the love that God has for us. God is love, and whoever abides in love abides in God, and God abides in him." 1 John 4:16
Let's put aside everything that seems like spirituality and understand that true spirituality starts with unconditional love. [ClickToTweet] Let us commit to loving beyond what is pleasing to us and love beyond those whom we approve.
What lessons on love are you learning in your life's journey at present? Share your thoughts below.