Heart To Heart With Lee Grady #GTH500 Series
Welcome to #GTH500 celebration guest series! See our top 20 posts, previous post from
Christa Black
and our Instagram contest
here
.
It is my joy to welcome my dear brother, J. Lee Grady to Guarding the Heart Blog again. He is the director of The Mordecai Project, an international missions organization that focuses on confronting gender-based violence and oppression in developing nations. He was the editor of Charisma for many years, and he still continues to write his "Fire in My Bones" column for that magazine every week. He is also the author of several popular books. He and his wife, Deborah, live in Orlando, Florida, and they have four grown daughters.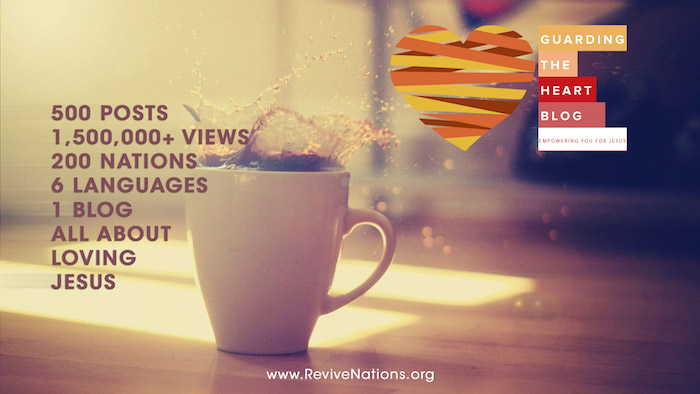 GTH: What's the one very important lesson you've learnt in your walk with God?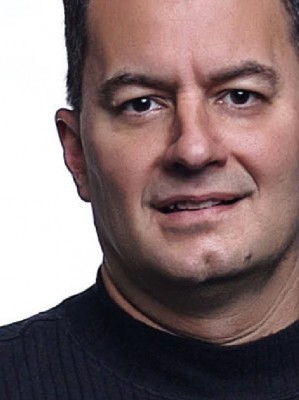 Lee Grady: I've learned that it is vital for us to stay filled with the Holy Spirit. I had an initial experience with the Holy Spirit when I was 18, and that was life-changing. But I have learned that we must stay in close fellowship with Christ and continually seek the Lord for fresh anointings of the Spirit if we want to be effective in our ministry. "We are simply vessels of His power—we have nothing to offer of ourselves." [tweet this]
2. What is the key to overcoming temptations?
I think it is vital for us to be in transparent relationship with friends who love us and are willing to hold us accountable. I don't think it is wise to fight temptation alone. David would never had made it to the throne of Israel without the encouragement of his friend Jonathan. I have close brothers in my life who know of all my temptations. I made the decision long ago to be totally open with them about my struggles and they ask me the "hard questions" on a regular basis. This has really helped me stay strong when I am tempted.
3. How does your personal time with God in a day look like?
I have a "secret place" where I like to spend time with God. I know a geographic place is not that important, and because I travel a lot I cannot always be in this place. God hears us no matter where we are. But I love to go to that secret place to have my time with God. When I'm there, I read the Bible consistently with the intention of hearing God speak to me from His Word. Then when I pray I always spend time praying in the Holy Spirit before I bring any specific requests before God. I also love to just praise the Lord and thank Him for all of His goodness before I bring any requests to Him.
When I am praying I actually use what I call my "visual prayer list." On my iPad I have photos of people I pray for. These photos are in several groups: 1) My family; 2) My Mentors; 3) My close "Barnabas" friends; and 4) I have about 65 "Timothys" who I am mentoring. I pray for them consistently each week using their photos.
4. Your advice to singles?
I have two important principles that I share with singles. Number One is to learn to be content as a single person. Jesus wants you to be radically focused on Him. Don't be so eager to get married that you miss what He wants to teach you while you are single. [tweet this] Don't allow worry to control your life so that you are focused on who you are going to marry. Just delight yourself in the Lord and wait for Him to bring that person into your life that you are supposed to marry.
[inlinePostSocialShare]
Second of all, stay sexually pure. So many young people are bowing their knees to the idols of our culture. Many have been convinced that they don't need to stay pure—or they are even moving in with their boyfriends or girlfriends and getting involved in fornication. God will reward you for your faithfulness if you stay pure. Save sex for marriage and you will end up with a fulfilling and long-lasting marriage.
5. What must the church do to see a revival today?
I don't believe revival is an elusive, hard-to-reach goal. When people filled with the Spirit allow the Spirit to flow out of them, there will always be fruit. [tweet this] God can give unusual seasons of harvest, but we can experience the day-to-day miracles of the Book of Acts simply by getting people filled with the Holy Spirit and teaching them to preach the gospel wherever they go. The reason we don't see revival is that many Christians do not share their faith. We must become outreach oriented. We need to go outside the walls of the church and experience New Testament power. Almost every miraculous experience in the Book of Acts took place outside the church building.
6. Share one very important lesson to the leaders.
If you truly are called to be a leader, you must love people and be willing to spend time with them. [tweet this] There are so-called leaders today who think being a preacher involves dressing in nice clothes, traveling in nice cars, arriving at meetings with an entourage, and then coming to the pulpit just to preach and then vanishing to a back room. That is not New Testament ministry. Paul told the Thessalonians that he came to them as a nursing mother and that he did not just bring them a message—he said he came to impart his own life (see 1 Thess. 2:7-8). This is the heart of the gospel.
If you want to ride in limousines and be treated like a rock star as a preacher, do us all a favor and get out of the ministry. That is nothing but pride! We need humble leaders today who are willing to lay their lives down for the sheep.
7. What would be the three most important things you want our generation to learn with you?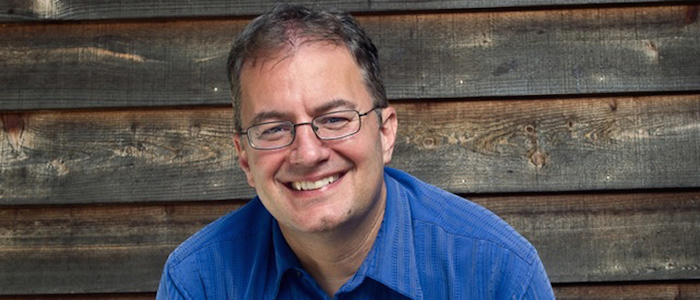 i. I want the church to learn that God calls both men and women to the ministry, and that He has special things for His daughters to do for Him. In days past the church has sidelined and marginalized women because we misinterpreted certain Bible passages. Yet today God is opening our eyes to see how He wants to use His daughters. He told us on the day of Pentecost that women were called to preach (see Acts 2:17-18). I pray that people will recognize the spiritual gifts God has placed in women.
ii. I want the church to understand the principle of relational discipleship. Today we are so focused on gathering crowds, and we think that the anointing of the Holy Spirit is measured by how many people are in the room. That's crazy! In the book of Acts sometime the focus is just on a one-on-one conversation that triggers great impact. God has called us to make disciples, not gather crowds. I have been focusing my work on mentoring and discipling young leaders one-on-one, and it is the most rewarding thing I do. If you spend time with a small group of leaders until they are disciple, they will do the same—and in the end you will reach many more people than you could gather in a room. Discipleship is the New Testament way.
iii. Finally, I want my charismatic and Pentecostal brothers and sisters to recognize the importance of character. I love the Holy Spirit and His power, but in our movement today many people place more value on the anointing than on character.
They forget that the Holy Spirit is HOLY! Yet we see a lot of failure in our movement because sometimes charismatic anointing can take a person to a place where their character cannot sustain them. We must never devalue the importance of the Holy Spirit's fruit while pursuing His gifts.
More Resources from Lee Grady
Subscribe to the weekly column "Fire in My Bones" fireinmybones.com Books: "10 Lies the Church Tells Women", "10 Lies Men Believe", "Fearless Daughters of the Bible" and "The Holy Spirit Is Not for Sale". His next book, "The Truth Sets Women Free", will release this fall from Charisma House. Just type in the titles and you will see ordering options. To learn more about The Mordecai Project, go to themordecaiproject.org
Share with us how this post has blessed you here on Facebook, Twitter and Instagram.
 More coming soon on #GTH500 guest series. Subscribe below to receive them in your inbox.