[Translation: [French | Italian | Spanish]
In part 4 of Church DNA series we'll be focusing on what it means to be a church that pursues His presence.
God Himself is here waiting our response to His Presence. His presence encloses us, embracing our inner selves, waiting for us to recognize it.
Let your hearts cry be like Moses when he tells the Lord, "If your presence will not go with me, do not bring us up from here." (Exodus 33:15).
What does the Bible teach us about pursuing His presence?
The whole Bible has a silver lining from Genesis to Revelation. The one theme that can be found throughout the Scriptures is this one thing: Jesus is our Redeemer.  Jesus came searching for us when we weren't worthy yet He still redeemed us and took us as His bride.
We can learn much from the story of Ruth about His presence. Ruth was a gentile widowed woman who was looking for a redeemer. In this particular story Ruth's redeemer, Boaz, is a representation of Jesus, Naomi is a representation of the Holy Spirit, and Ruth represents us (gentiles).
This simple story gives us the powerful keys to the Heart of God.
13 Biblical keys on how to prepare your heart to pursue His presence
Key#1: Rest in the Holy Spirit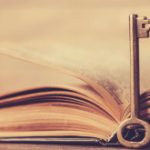 "Then Naomi her mother-in-law said to her, "My daughter, should I not seek rest for you, that it may be well with you?" (Ruth 3:1) 
Only the Holy Spirit can give you rest in God. He will take you to that place of rest in God where you don't need to strive to be loved or recognized by the world.
Key#2: Redemption
"…he is winnowing barley tonight at the threshing floor." (Ruth 3:2)
"His winnowing fork is in his hand, and he will clear his threshing floor and gather his wheat into the barn, but the chaff he will burn with unquenchable fire." (Matthew 3:12)
When a farmer gathers his wheat he separates the chaff from the wheat by throwing the grain, after it was threshed, into the air, so that the chaff might be driven away by the wind.
The threshing floor represents the harvest of souls. The wind represents the Holy Spirit who peels away everything that is not supposed to be upon you.
Redemption is the moment when Jesus takes the grain (our souls) and sweeps it up, and the Holy Spirit forces us to be cleansed from all our impurities.
Key#3: Wash and anoint yourself 
"Wash therefore and anoint yourself…" (Ruth 3:3)
In order to touch the heart of Jesus you need to prepare yourself.
You can't enter into the presence of Jesus unless you wash yourself from all your impurities.

[tweet this]
Anoint yourself with the smell that rises from worship and praise. Let your worship touch His heart.
Key#4: Put on the cloak of Righteousness

"…put on your cloak and go down to the threshing floor." (Ruth 3:3)
It's the Holy Spirit that teaches us to wear the cloak of righteousness when entering His presence.
You must go with faith and confidence knowing that it's not your holiness that counts you worthy, but it's His righteousness upon you that makes you great in His sight.
Key#5: Consecrate yourself
"So she went down to the threshing floor and did just as her mother-in-law had commanded her." (Ruth 3:6) 
In order to enter in the presence of Jesus you need to be consecrated. Consecration is something you do on your part.
To consecrate yourself is a command. To worship is a command. To praise is a command.
Key#6: Wait on God patiently
"And when Boaz had eaten and drunk, and his heart was merry, he went to lie down at the end of the heap of grain." (Ruth 3:7) 
Sometimes we want so much from God but have not asked if His heart is merry. Don't start off in prayer with your requests until His heart is merry. Worship in the Spirit makes the heart of God merry.
When your praise goes ahead of you, Father will rise up on your behalf.

[tweet this]
Key#7: Find the place where Jesus is

Where do you find Jesus? Next to the heap of the grain – our souls.
Where should your heart be? Where the heart of Jesus is.
Jesus deeply loves and cares for a church that has a burden for the souls that are perishing.
Be actively engaged to get souls for Jesus.
Key#8: Lay your cares at His feet
"…Then she came softly and uncovered his feet and lay down." (Ruth 3:7)
Notice, she lied down at his feet. It's at His feet where you'll find favor.
The feet is where the servant lies.
Key#9: Have a servant's heart 
"He said, "Who are you?" And she answered, "I am Ruth, your servant. Spread your wings over your servant, for you are a redeemer." (Ruth 3:9)
Instead of describing herself as a bride she called herself a servant.  Humble yourself to be a servant in the house of the Lord.
Humility will make you tap into places where you otherwise wouldn't enter.

[tweet this]
Key#10: Humble yourself 
"And he said, "May you be blessed by the Lord, my daughter. You have made this last kindness greater than the first in that you have not gone after young men, whether poor or rich."" (Ruth 3:10)
Ruth's heart was in the right place. She didn't go after the young and rich. Instead, she touched the heart of Boaz.
When you stay humble and remain faithful the favor of God will locate you. And when God's eyes are on you it doesn't matter who likes you or not – people will come searching for you.
Key#11: Don't be in a rush 
"Remain tonight, and in the morning, if he will redeem you, good; let him do it. But if he is not willing to redeem you, then, as the Lord lives, I will redeem you. Lie down until the morning." (Ruth 3:13) 
What touches the heart of God is a generation that lingers a little longer in His presence.

[tweet this]
Key#12: Receive the gift of the Holy Spirit 
"These six measures of barley he gave to me, for he said to me, 'You must not go back empty-handed to your mother-in-law.'" (Ruth 3:17)
Jesus didn't leave His bride empty handed. Instead, He left giving us the best possible gift – The Holy Spirit.
It's the Spirit that brings life. He will breathe life on your situation.  Get to know Him and He will not rest until His will is established in your life. He will lead you to pursue the presence of Jesus like you have never imagined before!
Key#13: Surrender your life to Jesus
"She replied, "Wait, my daughter, until you learn how the matter turns out, for the man will not rest but will settle the matter today."" (Ruth 3:18)
When you get to t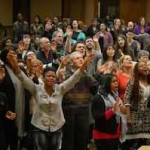 hat place of surrender, Jesus will settle the matter.
When you pursue God everything else will pursue you.
When you put Him first He will put you first.
Re-commit your life to Jesus and believe wholeheartedly that He will settle the matter today.
I hope you have been blessed with this? If so don't forget to share this with your friends.
Here is also a powerful word on pursuing His presence: