Welcome! This post is a part of Secret Sins Series. See all the topics in the series
here
.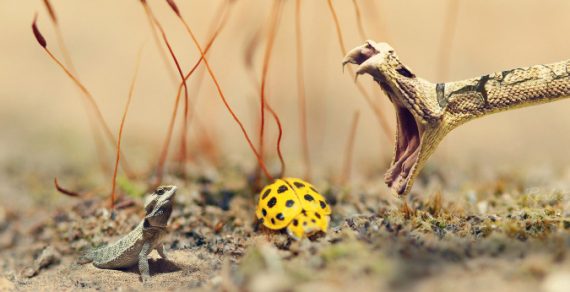 It is a fact that God has created us to be sexual beings and like anything else, sin tries to distort our perspective on why it was created in the first place and tempt us to direct our urges to the wrong place.
Our culture today bombards us with so much sex that not to deal, teach and study about it would be an apparent failure in the Church.
Almost every other day, I have young people who write to me about their sexual struggles. Some are upset. Some are fed-up. Some are so embarrassed that they are running away from God.
I have to repeatedly remind them that this battle for sexual integrity requires constant vigilance and the key to the standing man is that he got back up from where he fell last!
The enemy continues to roar like a lion seeking whom to devour and to put your guard down even for a minute is to let him tear you apart.
Remember the verse, "For God did not give us a spirit of timidity, but a spirit of power, of love and of self-discipline" (2 Tim. 1:7, NIV).
1. Understand Your Risk Zones
We cannot fight an enemy that we do not know. Each one of us have different weakness. To know what those are and where the risk zones are is important. Then stay away from those risk zones. If there is a particular place or person or situation that tempts you the most then steer away from it.
If you have identified the kind of people that you are most attracted to, whether the wild ones, professional ones, or whatever your temptation be, avoid connecting with them as you know that you are walking into a risk zone.
You cannot blame for God not stopping those sexual temptations if you have simply not developed the discipline of making healthy choices.
2. What Are You Feeding Your Senses?
Quit window shopping! Your desires are not like Aaron's golden calf that came out of the fire by itself! Your desires are rooted in what you have been feeding your five senses. Your eyes, ears, smell, taste and touch.
If you have been playing and feeding these senses sensually, then it will cause you to further stir fantasies that will lead you down this dwindling path into sin.
The eye is the lamp of the body. Discipline your vision to look at man or woman's face or see their bodies in a general way – don't give the 'elevator look' allowing your eyes to stop at your favourite floors. 1 Timothy 5:2 tells us to treat "older women as mothers, and younger women as sisters, with absolute purity."
A friend of mine tells me how he learns to bounce his eyes from his sexual temptation. When you see something that you are lured to, divert your eyes immediately from it without going giving it a second glance. Especially when you see something that you know will get your attention (for example, tight clothing), do not allow go near or linger your gaze. Move on!
3. Are You Fanning the Flame to Your Fantasies?
Before somebody sins in the natural, they have already sinned in their heart. "But each one is tempted when, by his own evil desire, he is dragged away and enticed. Then, after desire has conceived, it gives birth to sin" (James 1:14-15). We only act out what we have been pondering and feasting on in our thought world.
Therefore, your temptations are simply your undisciplined desires acting out.
Don't give those sexual thoughts free admission in your mind. You can't always avoid the sexual stimulation, but when a thought comes into your mind, you can choose not to give it free admission and entertain it as a guest. God has given our minds the power to switch off something we don't desire to dwell on. Simply switch topics.
4. Have Nothing Hidden
Here is where sexual temptations or any other temptation for that matters multiply! Anything of the dark world multiplies in darkness or secrecy. "Take no part in the unfruitful works of darkness, but instead expose them. For it is shameful even to speak of the things that they do in secret. But when anything is exposed by the light, it becomes visible, for anything that becomes visible is light. Therefore it says,
"Awake, O sleeper,
and arise from the dead,
and Christ will shine on you." (Ephesians 5:11-14 ESV)"
An important part of this is to understand that you cannot do it alone. Seek help from accountability group and mentors to guide you on how you can overcome your temptations.
It is an added bonus to have a marriage partner who will understand and keep you accountable through your struggles. Remember, secrets always multiply with time. Beware.
5. Let God Meet Your Need
Have a lot of unmet desires? An unsatisfied marriage? Whatever your situation be, God has a solution for it. Letting God help us meet our needs is critical.
Our minds may try to fool us to believe that we are searching for sex but the deep down the search inside is different. The real urge and unsatisfied desires can only be fulfilled by understanding of ourselves in the light of Christ. There in that light all bondages will break and we will no longer be slave to sin.
Go to the presence of Jesus right away and confess all your sins and ask the Lord to fill every vacuum of your heart and He will! Remember to be persistent and follow the first four points too!
Keep getting back up till you fall no more!
[Next week in the SS-Series: "The Porn Again Christian". Subscribe for free to receive the post in your inbox here.]