[French Translation] Do you know that right now even as you are reading this article the devil and his kingdom is waging war against you.
1 Peter 5: 8 reminds us, "Your enemy the devil prowls around like a roaring lion looking for someone to devour."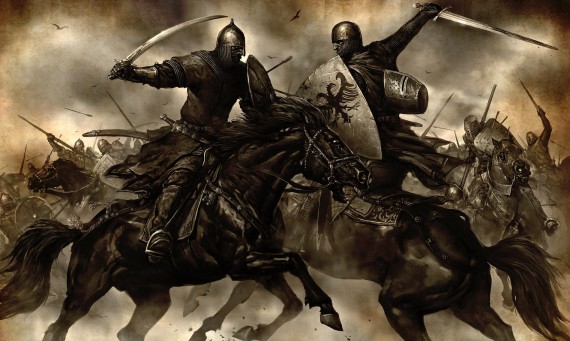 Job 1:7 is clear that our enemy does not rest. "The LORD said to Satan, "Where have you come from?" Satan answered the LORD, "From roaming throughout the earth, going back and forth on it.""
The battle is constant, that's why Peter reminds us to "be sober-minded and watchful."
Satan not only waits to devour us but also tries to out smart us. (2 Corinthians 2:11) He constantly is scheming and plotting on how to deceive us. The Bible therefore encourages us in 1 Peter 1:13 "Therefore, with minds that are alert and fully sober, set your hope on the grace to be brought to you when Jesus Christ is revealed at his coming."
The Battle is to Exhaust Your Mind
The devil's biggest scheme against you is to exhaust your mind. And imagine the million ways in which the enemy tries to do that on a daily basis.
Mind drained from work both in your career and home.
Mind exhausted from petty fights and vain arguments.
Mind tired from failures.
Mind shaky from anxiety.
Mind shut with depression.
Mind distracted with temptations.
Mind that is absent of God.
Is it not interesting that Bible over and over again commands God's people to "stand strong" and "fear not"!  Yes, its a command, because your greatest battle is not in your office it's in your head. Your greatest battle is not in your home, it's in your heart and that's the throne where God lives – don't stop waging the war of faith.
James 4:7 says "Submit yourselves, then, to God. Resist the devil, and he will flee from you."
Alert minds are those that are washed and refreshed in God's Word daily.
Alert minds are those that believe God's Word over the lie of the enemy.
Alert minds are those that don't let their circumstance determine their relationship with God.
Rise Up & Wage War
If you are fed up, exhausted, tired, letting temptation get you, running away in fear, then probably the lying lion is chasing you! So this message is God's Word to your soul – RISE UP AND WAGE WAR!
You cannot wage war if you are sitting in the pool of your self pity! You cannot wage war if you have given up in your mind. You must rise up. "The end of all things is near. Therefore be alert and of sober mind so that you may pray." 1 Pet 4: 7
You cannot pray if you do not rise up. Stop trying to make things happen on your own and lean on Him. Know who you are in Christ and the great purposes you have in Him, and stand in the truth and PRAY! (Ephesians 6:14)
What anyone else around you is doing should not bother you. "So then, let us not be like others, who are asleep, but let us be awake and sober." 1 Thessalonians 5:6
It's time then, to worship like never before, to weep before Him like never before, to seek and knock like never before, to love Him like never before. Wage War!
Are you with me?