There was one thing that bothered me about our family prayer – it was too monotonous. It had two songs to sing, a psalm to read, and everyone prayed. Mamma prayed the longest while my sister and I picked at each other.
It was alright once and twice but then it became more of a ritual. And if we missed any part of it, there was nothing short of judgement that we felt on us. (Important to ponder on how to keep your family prayers fresh – oh my, I am a parent already!)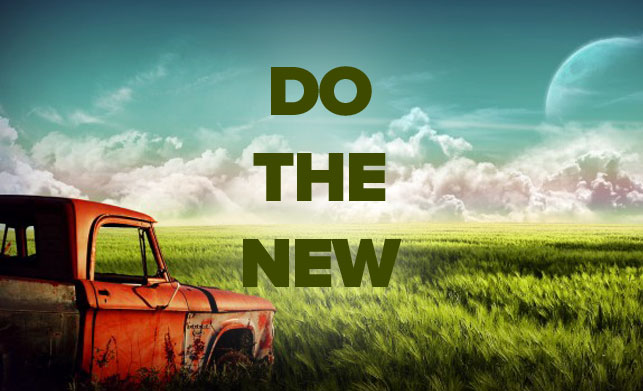 I wonder if our church services have become rituals too. The only thing that changes everything about a service is the presence and power of the Holy Spirit. Apart from that it is simply a ritual and a tradition passed down the years.
Ask Questions!
Good to ask, why do we do what we do? If we don't have a solid answer other than it was something that has always been done, it is time to change.
One thing, I did not understand in our culture was that almost after 45 minutes of worship three people would pray extremely long prayers for the blessing of the meeting. And I would wonder, so what was the last 45 minutes about? Or didn't that need God's blessing?
How about some churches that still have testimonies that have no head or tail, no beginning or end, for somebody's joy at the expense of everyone's time. Testimonies in the church must be highly monitored as you are in an assembly.
One of the infamous testimonies is about a lady who got to testify about her dying goat and she wept and wept. And she cried more because her pastor's beard resembled that of the goat. Now I don't know if that is a true story but quite a popular one.
Questions you need to ask while deciding to include in your service timings the testimonies or even entertaining guests are:
Does this glorify God?
Is this going to a blessing?
Is this something the pastor has to summarise?
Is this worth everybody's time?
A young church planter recently asked me, what can I do different in my church service? I simply said, "Don't do the done, seek God for the new". [Click To Tweet]
Apostle Paul's exaltation
Paul says about the manner of services, "But all things should be done decently and in order." 1 Corinthians 14:40
Now Paul says that after encouraging us to be "eager to prophesy, and do not forbid speaking in tongues". However both these are not much seen in our services today. But we still do use that verse to exercise control of the services without the liberty of the Spirit.
That verse does not mean control. If it meant that a single manner of doing, or a tradition or custom was to be followed then that would raise a lot of questions about the modes and forms of worship, and the customs in the churches, and much difficulty might occur given that there are many different cultures and contexts.
Paul simply is setting up a general rule to follow that all things to be done "decorously," as with respect, because it is a worship service of the great and holy God. He warns us to be without confusion and disorder.
Fresh Revelations
Every minister/church leader must study the Word of God for a personal revelation of how they must lead their church. [Click To Tweet]
Start with reading, meditating and studying Acts chapter two.
The Holy Spirit will bring creative ideas, inspiration, and much freshness to your ministry that will impact the generation you serve.
Why do we start the church services with singing? Is it because the verse says, "Enter His gates with thanksgiving and His courts with praise?" So what about the fact that in the Tabernacle there was 'the Laver'
The Laver was a brazen vessel made from the polished brass mirrors belonging to certain women of Israel (Exodus 38:8). The Laver was located between the Altar of Burnt Offering and the entrance into the Holy Place. Here the priests washed their hands and feet before approaching the Altar or entering the Holy Place.
So what was that laver that helps you see who you are and brings cleansing to your lifestyle? Yes, that is the Word of God.
"That he might sanctify and cleanse it (the Ecclesia) with the washing (Greek – loutron, or laver) of water by the word" (Eph. 5:26). The Word is the medium of sanctification (John 17:17)
So would it be ok to start with the preaching of the Word? Imagine, you wake up early morning go to the Church and how many times have you found it difficult to tune into a service? And before you know it the worship has come to an end.
The fact is that for someone who is tuned in with God, they don't need someone to worship lead them into the Holy of Holies. However, not everyone in the Church is in the Holy of Holies, forget about the Holy place.
Could then hearing the Word of God first prepare you to go into the service? Then probably we'll be ready to pray and worship like we are supposed to and allowing that level of prepared hearts to experience the glory realm.
I don't know. And we won't know unless someone stops doing the done and does the new. What do you think?
What is God doing different in your Church? What has worked for you? Please share.