I am super excited to announce to you our next series following the GTH power series:  30 Bible Basics for Christian Living – starting soon on the 8th of January, 2012. Our main focus with the GTH blog is to empower our readers with resources for a triumphant walk with Christ every day.
This series will cover B.I.B.L.E. (Basic Instructions Before Leaving Earth) principles that every Christian needs to know. We are pleased to have anointed theologians and Bible teachers who will impart knowledge to the GTH community through this anointed Bible Study!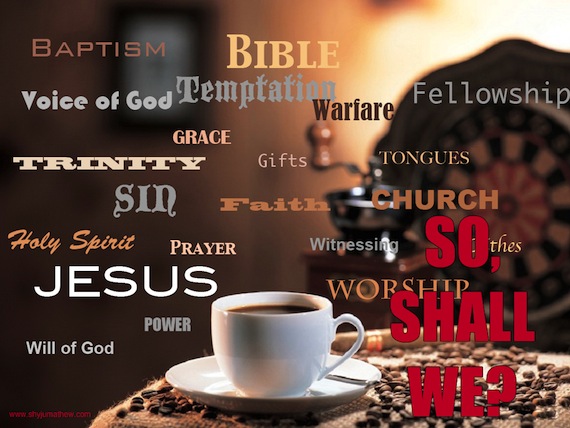 Objectives of This Series:
To equip believers and seekers of the truth with summaries of key knowledge areas of Christianity that will help facilitate a victorious faith walk.
To provide theologically-sound material that will serve as a guide for devotional times, one-on-one coffee chats, small group meetings, and more.
To spark an interest in all readers to dig deeper in the Word of God for more precious nuggets of truths and take their understanding of these basics to the next level.
Don't miss this awesome Bible Study!
Increased Frequency of Posts: To get these invaluable principles into your hands as quickly as possible, we will be shifting gears from publishing twice a week to three times a week! Posts from this special series will be featured every Tuesday, Thursday and Sunday.  
Are you ready to join us on this study for the next two months?
The Series at a Glance
1.  The Trinity (Father, Son and Holy Spirit)
2.  The Father-Heart of God
3.  Who is Jesus?
4.  Who is the Holy Spirit?
5.  Spirit, Soul and Body
6.  What is Sin? 
7.  What Did Jesus Do for Us?
8.  How to Follow Jesus
 9.  What is Water Baptism?
10. How to Activate Your Faith?
11. The What, Where and How to Pray Effectively
12. What is Worship?
13. How to Read Your Bible
14. Can We Trust the Bible?
15. What is Christianity? (History)
16. How to Know the Will of God
17. The Power of the Holy Spirit
18. What are the Gifts of the Holy Spirit?
19. How to Receive Unknown Tongues
20. Dealing With Temptation
21. What is Witnessing?
22. Spiritual Warfare
Being the Church (Body of Christ)
23. Different Offices in the Church
24. Living the Life; Walking the Talk
25. Being Involved in the Church
26. Offering and Tithes
27. Fellowship of the Believers
28. Truth About the Second Coming of Jesus to the Earth
29. Finally, then, Brothers and Sisters, We Urge You
30. Featured Questions
Guest Teachers on This Series: We are blessed and honored to have awesome Bible lovers joining us for this series. Some of them are Jason James, Richard Chamberlain, Tayron Corera, Priji Varghese, Cleophas David, Sheldon Bangera along with our GTH editors.
Sign-Up for Free: Serious about equipping yourself this new year? Think about this as a correspondence Bible course that comes right into your inbox. Except that this is free! So, if you have not already done so, go ahead and subscribe to this blog here and we will send this right into your inbox as soon as the series begins!
Subscribers Bonus: At the end of this series, we will provide all of our subscribers with a personal e-book copy of these B.I.B.L.E. principles! So don't wait anymore! You can subscribe on the right sidebar of this blog or click here. After all; a strong foundation matters!
Group Yourself: You may have a group of friends who would like to study this along with you. Go ahead; share this post and ask them to sign up asap as we will begin this series on Jan. 8th.
After every post, you can have your discussions right below each post itself. That way, others in the GTH community can join in and give you their thoughts; adding to the essence of these posts.
We sincerely hope and want these teachings to edify, educate and empower you to rise and shine for Jesus!
Share this post with someone you know and let us know the two topics that you'd like for us to include in this Bible Study.
Remain blessed!
Living the Life; Walking the Talk