Welcome! This post is a part of Secret Sins Series. See all the topics in the series
here
.
The title "Porn Again Christian" is from a book written by Pst. Mark Discroll of the Mars Hill Church, Seattle, Washington. He initially wrote about this topic to help thousands of single men that attended his church.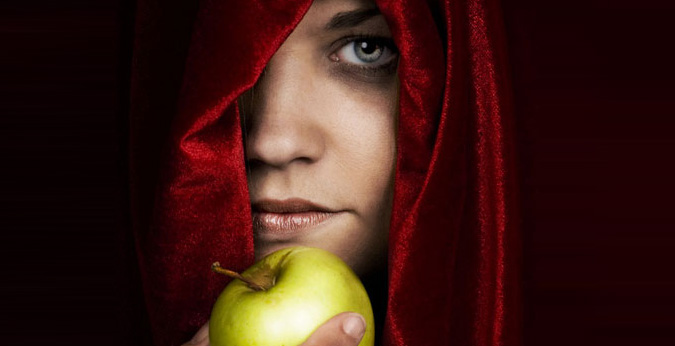 What Statistics Say
Over 70% of men aged between 18 to 35 view porn on the internet at least once a month. Over 60% of Christian men, and 34% of pastors struggle with it. Even though it is men who are majorly visual, statistics have also clearly shown that women also equally engage in watching porn. One in three visitors to pornographic websites were women. Out of which, a total of 13% of women admit to accessing pornography at work. (Source: Christianity Today)
Today with easy access to internet and other media, porn has entered our culture in many fashions. Yet the issue of porn is rarely talked about at church, as it is certainly not the easiest to teach from the pulpit.
So What is Wrong?
Firstly, we need to remember that God created sex and He created our bodies for sexual pleasure to be enjoyed inside marriage without shame. From God's perspective, marriage and sex are related and totally connected. But when sin entered the world, everything was marred including sexuality.
Purpose of Pornography is Lust
The purpose of pornography is clearly lust. Jesus wisely taught that sexual sins are committed not only in what we do but also in what we think. For example, in Matthew 5:27–28, He taught, "You have heard that it was said, 'You shall not commit adultery. But I say to you that everyone who looks at a woman with lustful intent has already committed adultery with her in his heart."
What Porn Does?
a. Porn creates wrong expectations in our hearts. We soon expect our wives or husbands to look and behave like those models that we watch. If these needs are not met at home then we will go searching for other sources to fulfill our wrong expectations. We then enter into a cycle of unending hunger for lust.
For every man his standard of beauty is not a model you see on the screen, but rather it should simply be his wife. Whether your wife is tall, thin, curvy, wrinkled or with pimples, that should be his standard of ultimate desire. And the same applies to a wife.
b. Porn fills your mind with dirt. 1 Timothy 5:1–2 says, "Do not rebuke an older man but encourage him as you would a father, younger men as brothers, older women as mothers, younger women as sisters, in all purity." It makes you lust after the opposite sex as objects of desire and not as brothers and sisters whom we should respect. This then causes your mind to be filled with so much dirt that is impossible to walk the streets or meet a friend without having to lust after them as you have opened your mind to carnal desires.
c. Porn destroys reality of sex in the marriage. What draws people to pornography so easily is that it doesn't require a relationship or commitment. Porn never says "no" to a sexual request. But the fact is that after the act is complete, it leaves the person still unfulfilled, and with a lot of guilt. Sex in a real marriage takes more than just the act. Porn feeds the instant noodles generation with quick gratification which is not the reality in marriage that has to be underlined with love, affection and time. Your brain tells you that relationship/foreplay/emotional connection isn't necessary anymore to get your sexual release.
The Actual Problem
Well, the actual problem is not with your computer or internet but with your heart. In Mark 7:21–23, Jesus said, "For from within, out of the heart of man, come evil thoughts, sexual immorality, theft, murder, adultery, coveting, wickedness, deceit, sensuality, envy, slander, pride, foolishness. All these evil things come from within, and they defile a person."
We need to stop blaming an external source or a person for our temptations because the problem is "In You." It is from the sinfulness of your heart that lust and sin break forth.
Most of all, this sin allows strong lustful spirits to get access to you, leading you to spiritual bondage and total disconnect with God. It is then only a matter of time when the enemy leads you totally astray from God.
Is it Possible to be Free?
1 John 3:9 says, "No one born of God makes a practice of sinning, for God's seed abides in him, and he cannot keep on sinning because he has been born of God." While it is clear from 1 John 1: 8 that no man can become perfect in this life, however God promises His children the ability to walk away from habitual sins of all kinds as Jesus did while He was on this earth.
See, Hebrews 2: 18, "For because He Himself has suffered when tempted, he is able to help those who are being tempted." This verse helps us understand the fact that Jesus did it and so can we! "For we do not have a high priest who is unable to sympathize with our weaknesses, but One who in every respect has been tempted as we are, yet without sin. Let us then with confidence draw near to the throne of grace, that we may receive mercy and find grace to help in time of need." (Hebrews 4: 15-16)
Because Jesus was fully human, we can assume that some of the temptations He faced were sexual in nature. But the scriptures say that Jesus never gave into those temptations and hence remains a sinless, blameless and perfect God.
3 Keys to Set Yourself Free From Porn
1.     Pray – Jesus taught the disciples to pray, lead us not into temptation. Prayer is the greatest strength to overcome every temptation. Don't delay in repenting and going to God immediately. Each time you get back up, you are stepping over the devil and claiming the victory we already have through the cross.
2.  Get a web filter on your computer and give someone else the password. See more about these softwares here.
3.  Ask a close friend to help you. Yeah, this may be a bit hard but we need to find a TRUSTED friend to help keep you accountable on this. Have them check in weekly or even daily at first. Don't let your pride stop you from getting help.
Remember temptation in itself is not sin, but it is a sin to give in to that temptation. We must accept that in a sinful world, we will continually face varying kinds of sexual temptations, but we must practice run away from it, just as young Joseph did. As Paul told Timothy (1 Timothy 6:12), "You need to fight a good fight". Let us keep our eyes on Jesus and run this race faithfully for Him.
[Next week in the SS-Series: "Masturbation – What Does the Bible Say?" Subscribe for free to receive the post in your inbox here.]