Welcome! This post is a part of Secret Sins Series. See all the topics in the series
here
.
For me, the word was barely mentioned around me before. I had never heard of it till, very unexpected, some of my peers decided that I needed to be educated about it. But believe me, the knowledge was totally distorted.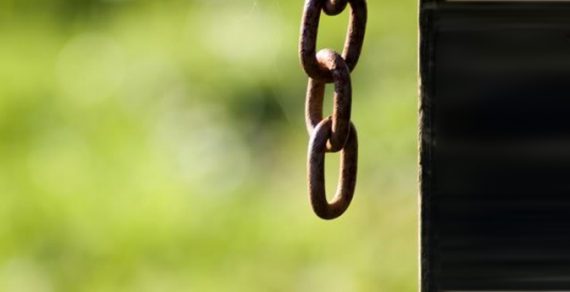 This leads me to wonder, do our children have to hear of basic truths of life and procreation from someone reliable or through any stranger who might sow seeds of perversion?
The huge topic of debate: Is masturbation wrong? Is it wrong since God created that urge? Is it wrong since it is a body function? Science may have many things to say. But let's look at it from God's point of view.
What Thinkest Thou?
If you read the last post in the series about porn, you likely know the answer to this post too. What you feed your body through your eyes will cause you to express emotions and feelings associated with it. Someone said, "There is no way anyone can masturbate thinking of a truck or a car." which leads to the question, What causes the emotions and what thoughts do we entertain during this action?
If you are not married, you are certainly not thinking of your partner. And to think of anyone else other than your spouse is adultery. Remember what Bible says in Matthew 5: 28, "But I say to you that everyone who looks at a woman with lustful intent has already committed adultery with her in his heart." These are the words of Jesus. Lustful thoughts are equal to committing adultery.
If so, then the fact is that sin distances us from God. How does God want us to come to Him? See Hebrews 4:16, "So let us come boldly to the throne of our gracious God. There we will receive His mercy, and we will find grace to help us when we need it most." Sin takes away our confidence to walk to and with God in confidence.
What Believeth Thou?
If we have been disobeying God in this area then it is because we have failed to believe God will deliver us from being addicted to masturbation. Remember, what Christ did on the cross has the complete and sovereign power to put to death every sin in our lives! Jesus calls us more than conquerors and therefore through Christ we can do all things!
Begin today by going to God with faith over those areas that you are believing for a deliverance. And don't be disappointed because I assure you temptation will knock at your door every day! And therefore a successful Christian is not who does not sin but someone who goes to God every single day to receive fresh mercies to rise and walk with Jesus!
Being the Good Steward
Remember, sin elevated our carnal desires instead of godly desires. What God created for good and great pleasure in marriage, the enemy manipulates it for evil. As the scripture mentions in 1 Corinthians 6:12, Do not let anything enslave or master you. 1 Corinthians 6:15 reminds us how we should not defile our body, as our body is the temple of the Holy Spirit.
"Flee from sexual immorality. Every other sin a person commits is outside the body, but the sexually immoral person sins against his own body. Or do you not know that your body is a temple of the Holy Spirit within you, whom you have from God? You are not your own, for you were bought with a price. So glorify God in your body." 1 Corinthians 6: 18-20
I conclude by saying, begin today to seek the Lord's help to walk with Him and yes, He will help you overcome every area of sin in your life, yes even from being a slave to masturbation.
[Next week in the SS-Series: "Homosexuality – Why Church Sounds Hateful & What The Bible Says About It?" Subscribe for free to receive the post in your inbox here.]