Welcome! This post is a part of Secret Sins Series. See all the topics in the series
here
.
[Spanish Translation] Once after a powerful conference a mother came to me with her daughter for prayer. The girl had gone through sexual abuse when she was still small, and now as a six year old, she had become very uncontrollable and further explicit in her behaviors.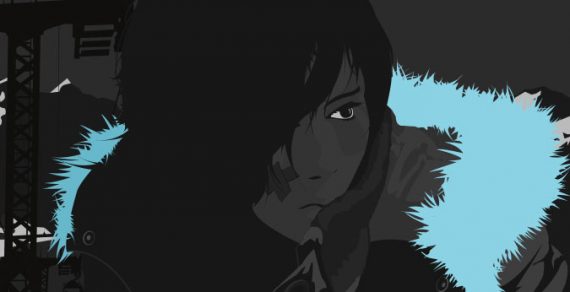 In another conference in the South of India, when the presence of the Lord became very strong demons began to manifest all over the place. One of the demon possessed person was a young girl who was abused at a young age. At some point the enemy had used that opportunity to posses her. The Lord set her free in that conference.
Here's another story of how God healed a young women's heart in the Church. See here.
According to the World Health Organisation (WHO), one in every four girls and one in every seven boys in the world are sexually abused. Lois J. Engelbrecht, a researcher working on the problems of child sexual abuse, quotes studies showing that over 50 per cent of children in India are sexually abused, a rate that is higher than in any other country. In America, one case of child abuse is reported every 10 seconds.
The Silence
Sexual abuse thrives on secrecy and shame. These assaults happen regularly around us and many a time we prefer to remain silent. 90 per cent of child sexual abuse victims know the perpetrator in some way; 68 per cent are abused by family members. About 80 per cent of 21-year-olds that were abused as children met criteria for at least one psychological disorder.
Until recently sexual abuse remained rather secretive and unspeakable even in the Church. There is no point in living in denial of the existence of the problem. It is time we speak the truth that sets people free. Chances are that you, who are reading this, may be one of those persons or you know someone who was abused. The good news is that the complete healing of the victim is possible in Christ Jesus.
The Results
Victims of sexual assault experience many damaging physical, psychological, and emotional results. It might make you feel lonely, unimportant, guilty, angry, and unworthy. The shame of the abuse and the memories of the dirtiness may cause mixed and painful emotions in you. It may lead you to condemnation and self-blame. It can also lead to anger and not being able to express it or having to suppress it may cause even further emotional trauma.
The Caution
Here is a threefold caution. Whatever you would like to call it – victim, sinned against, sufferer – whatever it is, you don't need to minimize the damage done against you. It is a truth and you need to face and overcome the damage done to you. You may want to try to do something to minimise your pain and memories of the past. It may work initially but it's only a matter of time that the pain and worthless feeling comes back to taunt.
Secondly, some others react by accepting that they are defiled and worthless and let
themselves be further abused to feel the sense of wanting and love. But that will only leave you further and further rejected and abused.
The other extreme to avoid is going into "victimisation mode." Don't live your life with a "victim identity." Then everybody and everything becomes a possible damaging force. You take trust and love out of relationships and then it can lead to a very manipulative relationship. Though victimised, you are a victor in Christ. A "victimisation mentality" leads to a root of bitterness which leads to a vengeful spirit of retaliation.
The Healing
● You are beautifully and wonderfully made. It does not matter how ugly you feel inside, Jesus came for you.Your mess for no fault of yours should not make you feel miserable. Jesus can turn your mess into a message.
● Begin by realizing that God does not ignore, not care or forget what happened to you. Your first reaction would be to try and figure out answers of why God let it happen. Truth is that sin does not come from God. And however complex it is to you, as long as you can keep on
loving God, even the worst thing in your life has a greater purpose that God can bring out
of it. (Romans 8: 28)
● One of the lies of the enemy is to steal your identity and leave you helpless and lonely. But that is exactly the opposite of what Jesus offers. In 1 John 3: 1 the Bible says, "See what kind of love the Father has given to us, that we should be called children of God; and so we are."
● You don't have to remain in your guilt and shame. When Jesus died on the cross He bore all your sins and shame. All what you feel right now is the lie of the enemy. 2 Corinthians 5: 21 says, "For our sake He made Him to be sin who knew no sin, so that in Him we might become the righteousness of God." Through faith in Christ you are loved, accepted, and most importantly declared innocent.
● It is reasonable that you are upset and angry over what happened. In fact God is far angrier over the sin committed against you. But do not let your anger cause you to sin. Do not try to take revenge in your own power. Be willing to let it go into the hands of God. See your situation from the eyes of God. If that means having to forgive and show mercy then ask the Lord to help you to do so. Matthew 5: 7 says, "Blessed are the merciful, for they shall receive mercy."
● And finally don't give up hope. Find matured leaders whom you can share your heart and get prayers. The Bible is your hope. Jesus conquered every evil and that means the evil that was done will not dominate you. Jesus will wipe away your tears and give you hope to live for every single day.
Much prayers for you!
Is there someone who needs to read this post? Don't shy away from sharing this to your friends and family who may very much need to read this even without your knowing.
Discuss: If you have a story to tell, please use the comment section below. For this post, if you would like to be anonymous please feel free to do so but do use your own email id. (Your email will not be seen by the public)
[Next week in the SS-Series: "Murder Confessions of a Believer" Subscribe for free to receive the post in your inbox here.]