Homosexuality – Why Church Sounds Hateful & What The Bible Says About It?
Welcome! This post is a part of Secret Sins Series. See all the topics in the series
here
.
[French Translation] [Spanish Translation] The topic of homosexuality has not been an easy subject to deal with in the church with passion, religion and riotous words being hurled in.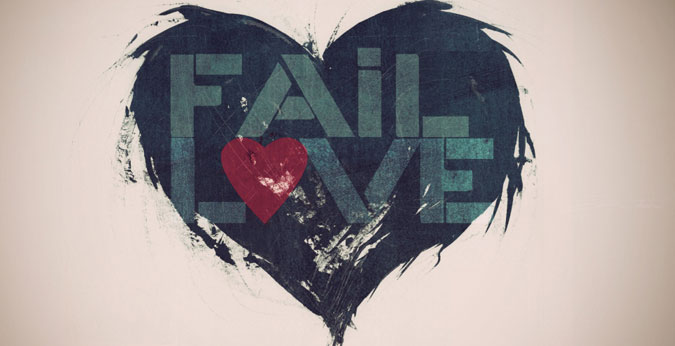 Someone trying to understand homosexuality must also first see into their belief structure. What the Bible says will not have any effect if you do not understand the structure of how we are created and why we are created for. Our generation is clearly fuelled by certain thoughts that need to be first clarified. The idea that these are natural desires and were made by God and therefore God does not condemn them is one of the foremost deceptions in understanding this truth. This perversion of man's nature is further fuelled by man's arrogance that they are not answerable to anyone and therefore do not have to explain themselves to God or anyone else. Both of these thoughts come from the nature of man to rebel against God. Rebellion is in the very nature of man.
So to understand what we are really created for, we must start with acknowledging that we are not ours own but we belong to Jesus and then go back to the beginning to the book of Genesis. God created us there as man and women – a union blessed by God. It was in that garden the serpent deceived Eve by tempting her with the forbidden fruit.
Bible teaches that all people are born with a desire towards sin. The fall of man to sin in the beginning causes us to have those desires that are not from God, including the perversion of sexual orientation than what God originally designed.
The Position of the Church
People tend to go off tangent with their accusations that the gay people are singled out and judged. It's a shame that any believer of Jesus or for anyone else for that matter would mock or look down on another human for any sins for that matter. Yet to differ is not to hate. God hates sin but loves the sinner. Christians may have singled out this issue more than any other sins due to the attention it has received but the Bible does not.
The Position of the Bible
Bible treats this sin as any other sin. The teenager having sex before marriage and the unmarried couple living in a live-in relationship, any other sexual activity outside of the covenant of marriage of a husband and wife or even to lust after someone in our mind; Bible calls all of them under the same banner – SIN.
The Freedom
Most people with same-sex desires believe they were born with these tendencies. Some married men may be attracted to multiple women. That does not mean they are born that way so should identify themselves and be as polygamists. So the change begins in your thought world.
There is no hurt, abuse, distortions of any kind that the devil has invented that the power of Jesus cannot transform.
And that very reason is why Jesus came to die for us. To help us in what we could not help ourselves. Jesus died to save us from all our sins. Because Jesus died for us, we owe Him all of ourselves. He then becomes our Lord and Saviour bringing all our actions (including our sexual lives) under His authority and reign.
The starting point of change is to first accept your situation as any other sin that requires God's grace to overcome. To deny or minimize your struggle is never a solution. In repenting, the Lord will give you the grace required to overcome the sin. Like any other sin, this will require you to flee from it and replace the pursuit of sin with the pursuit of God. And the fellowship of those that call upon the name of the Lord with a pure heart will continue to bring total healing and freedom to the sinful condition of your heart.
Simply remember, the secret of the standing man is that he got back up from where he last fell. Keep getting back up and running the race – His grace is enough.
Resources:
– Further Reading:
At the Intersection of Religious and Sexual identities: A Christian Perspective on Homosexuality (PDF)
– A Christian Psychology of and Response to Homosexuality
What should you say to your friend or your son or your daughter if they come to you and say, "I think I'm gay"? How did their sexual compass get so offset? Can they change, and if so, what type of change can be expected, even hoped for? How will you counsel and minister to them?
Video:
[Click here to download the PDF]
Question: What are your thoughts on the issue? Have you got an opportunity to minister to someone with the stronghold of homosexuality? Or perhaps have you struggled in this and got ministered biblically by others?
[Next week in the SS-Series: "Slippery Slope of Ted Bundy- Interview" Subscribe for free to receive the post in your inbox here.]