Let me start this post with a warning: If we do not constantly go in prayer to seek God's face we stand the danger of being puffed up by our achievements.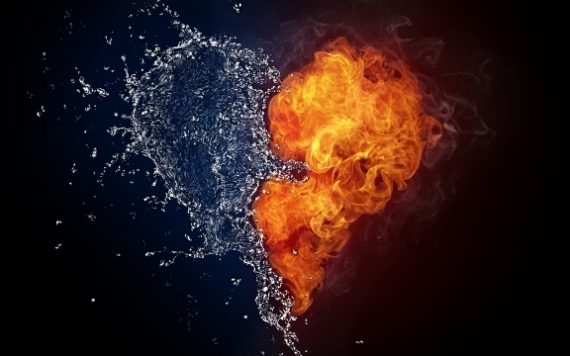 The Spirit of humility causes us to know who we really are thereby constantly desiring for continual pursuit of God. It is in this seeking of God that we guard our hearts throne from being occupied by anything else but GOD.
Sadly many a time God has to use certain situations to keep a man humble and broken. King David is one of the best examples of a broken and contrite spirit. He had his renewing of his spirit to do too. David had once become familiar with God. He became familiar with the responsibility that God had given him. He didnt himself realize how he slipped out of what God had called him to be: A Righteous King. The lustful passions that he had not kept a check on had now taken over him. He slipped from what he thought was harmless lust to adultery and then finally to murder of the innocent.
The problem was that he had become familiar with the things of God. King David knew the value of this prayer, "Create in me a clean heart, O God, and renew a right spirit within me." Psalms 51: 10
How often have we come across ministers like King David who have been on the throne for so long that they feel anything they do is justified? No matter how long we have been in the ministry or no matter how big our church is, there is a prayer that we have to pray every day – "Lord, renew a right spirit within us".
We need to humble ourselves to cry out for daily renewal. Let us guard our hearts from becoming familiar with the things of God. When we get accustomed to God and loose the fear of God, then we are just one step away from sin.
Living by Faith
After someone has gone through a series of learning, they are then called an experienced person or today they term as guru. He has learned it because he has been through it. But something about the Kingdom of God is that God has never worked based on the experiences of man. God is a God of surprises. He has never been out of ideas. God has always done things in a new way.
Now I am not saying experience is bad, experience helps us be cautious but when it comes to serving God and God's agenda, we do not live by sight, we live by faith; we live by hearing what God wants us to do. We must continue to surrender our head knowledge into the hands of the Holy Spirit to do beyond what we have seen or heard lest we act from our experiences.
It does not matter, how many years we've been in the church. Let us be humble enough to desire the renewal of our spirit everyday from the dirt of this world.
Are We Pleasing God?
Again, from the life of David, Psalms 24:3-6 he wrote that those that dwell with God are those that who have clean hands and a pure heart. Clean hands show our actions in our life. Have we acted just? Pure heart shows our motives and thoughts. In our desire to keep people happy and to be in good books with everyone, we sometimes let ourselves be deceived by doing things just for the sake of it.
Galatians 1:10 says, "For am I seeking the approval of man, or of God? Or am I trying to please man? If I were still trying to please man, I would not be a servant of Christ."
Sometimes we can act diplomatically well but mean wicked in our hearts. Let us keep both our hands and heart clean and pure before God. Are we really pleasing God in what we do or are we doing it for the acceptance of people? Do not let your self-image come in between daring to live pure for God.
Check your hearts everyday for any deceit that will take away God's presence from you. Have you dealt, spoken or acted in a way that is displeasing to God?
Do not let your spirit get accustomed to your everyday life. Do not let flashy lights, hi-fi sounds and dancing crowds fool us from the real Revival. Do not get comfortable with your Sunday services. Pray and sow with tears that God might visit your service. Renew your heart to seek God for His fresh wind of His presence.
This is an abstract from my upcoming book "Wrecked by God"
Discuss: In what ways do you guard your heart from the things of the world on a daily basis? Is remaining humble a challenge? How do you keep yourselves aligned with His word?