Welcome! This post is a part of Revival Series. See all the topics in the series
here
. Subscribe today to follow the full series on GTH
here
.
Howell Harris was one of the people whom God used so powerfully during the Welsh Revival. Here is his account of that Revival experience on June 18, 1735.
I felt suddenly my heart melting within me like wax before the fire with love to God my Savior; and also felt not only love, peace, etc., but a longing to be dissolved with Christ. Then was a cry in my inmost soul which I was totally unacquainted with before.
– from Eifion Evans' Daniel Rowland and the Great Evangelical Awakening
That longing to be dissolved with God was none other than the Holy Spirit drawing His bride to Jesus. As the Scriptures say, "…God's love has been poured into our hearts through the Holy Spirit who has been given to us." (Romans 5:5 ESV)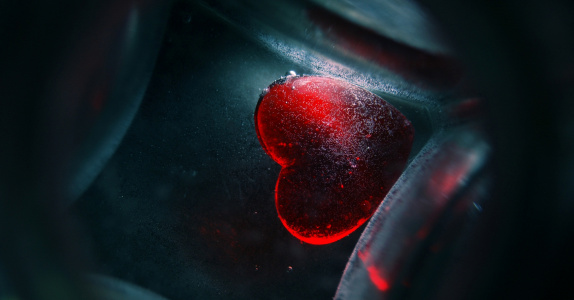 When God created man, He created him to be like God, in His own image and to have dominion. It was sin that corrupted man and disconnected him from God.
In the Old Testament you see God handpicking certain people here and there – one man or woman to walk with Him. But with the New Testament – there is a complete change. The focus shifted from one individual to everyone! The fire of God fell upon each and every one of them in the upper room. All of them spoke in unknown tongues. The intimacy and empowerment was available for everybody who was pursuing God.
Although we have offices such as Apostles, Evangelists, Prophets, etc. that exercise certain functions, the empowerment and the Holy Spirit are for all flesh. Everyone who believes can heal the sick. Everyone who believes can walk in God's power. (Mark16: 17-18)
That's the significance of Joel's prophecy "upon all flesh the Spirit will be poured upon". The prophetic is no longer limited to the prophets. Although the prophetic office still exists, the privilege and the capacity of knowing the heart of God is for everyone.
That's the beauty of the cross – everyone has equal access and God wants to walk with everyone like He walked with Adam in the garden of Eden.
Please pay close attention to Jesus' prayer:
"I do not ask for these only, but also for those who will believe in Me through their word,
that they may all be one, just as You, Father, are in Me, and I in You, that they also may be in Us, so that the world may believe that You have sent Me.
The glory that You have given Me I have given to them, that they may be one even as We are one, I in them and You in Me, that they may become perfectly one, so that the world may know that You sent Me and loved them even as You loved Me.
Father, I desire that they also, whom You have given Me, may be with Me where I am, to see My glory that You have given Me because You loved Me before the foundation of the world.
O righteous Father, even though the world does not know You, I know You, and these know that You have sent Me.
I made known to them Your name, and I will continue to make it known, that the love with which You have loved Me may be in them, and I in them." (John 17:20-26 ESV)
You can see right there the heart of God. God was sent to us – to make us one with HIM! He desires to dwell with us – "to be where I am." The Church cannot miss this desire of God and function as a Church.
Without God living inside us, we are only a carcass. [ClickToTweet]
Each time God sends Revival – that's exactly what He does. He draws His Bride (You) to Himself.
It is said that a single testimony of a young new believer named Florrie Evans caused a huge explosion in the Welsh revival. When her pastor asked for testimonies Florrie arose and with a trembling voice said, "I love Jesus with all my heart." God used this to melt the hearts of many others.
Do you hear God's heart for you? He loves you! He loves you as His dearest bride. He wants to dwell with you. He wants to share His heart with you.
Now do you love Jesus with all your heart?
Subscribe to GTH now to receive this series as an ebook here.