Welcome! This post is a part of Revival Series. See all the topics in the series
here
. Subscribe today to follow the full series on GTH
here
.
Even though the Bible does not give a clear definition of what worship is, the Word of God is full of great examples of worship.
The English word "worship" comes from two old English words: weorth, which means "worth", and scipe or ship, which means something like "shape or quality." In one word it is to have a quality of being worthy.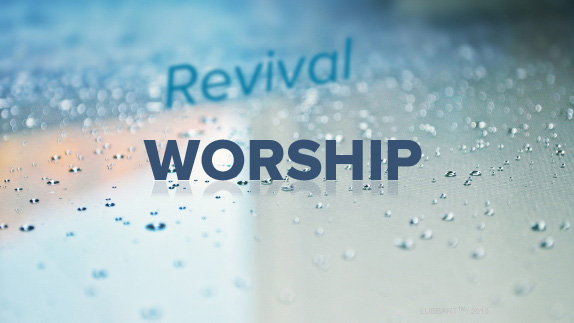 In Biblical terms, worship has been an act, spoken words, or songs, in praise and adoration to the Almighty God. It is certainly not limited to singing songs of praise alone. In the Old Testament, acts of bowing down, kneeling, falling on the ground face forward was done as worship; representing an act of respect, humility and submission.
A Childlike Heart
There are two kinds of worship: one that involves the mind and lips and another that involves the heart and spirit. It is the latter that touches God's heart.
I met a man of God who has seen more than 20 people raised from the dead. When you meet him for the first time, there is nothing that says that he is demon chaser, dead raiser or Jesus lover.
The first thing God told me when I met him was that he had a childlike heart. Even before I got to know him I decided to share with him what God had just revealed. I was shocked at how he got so excited with something so simple. He screamed and said that was the biggest compliment anyone could ever give him.
When I got to know him later on he told me how when many men of God focus on just having times of prayer, but the secret to his ministry was dancing before God everyday. He went on to tell me it was impossible to worship God without having a childlike heart.
The Power of Worship
Worship is the state of a man's heart who acknowledges his shortcomings while at the same time acknowledging God's mercies that endure forever. It is an adoration that rises in the humble spirit of a grateful man who is in awe of who God is. This is why there can never be a passive worshipper.
Like a rushing wind, God is drawn to a humble worshipper; making His love known like a gushing river. [ClickToTweet]
Worship has a way of magnifying who God is in one's life, making it a strong tower to hide in. Your praise is saying "God can", when everything else is saying, "impossible".
And worship is only complete when it is about who God is more than about what God can do. [ClickToTweet]
Worship and Revival
Revival is God dwelling with man. It is therefore impossible for us to dwell with Him without being lost in worship. Every revival where God has revealed himself, there were people who fell like dead. Others like Isaiah cried out their unworthiness, and many others fell in love with Him all over again, crying "Holy Holy Holy are you Lord God Almighty".
In that state of active, humble adoration, God is drawn to man. This is a purpose for which we are called: "You are a chosen people, a royal priesthood, a holy nation, a people belonging to God, that you may declare the praises of Him who called you out of darkness into His wonderful light." (1 Peter 2:9)
The more we draw near to Him; the more He draws near to us. (James 4:8) The more we draw near to Him, the more HE reveals Himself to us. And the more we know Him, the better we worship Him. [ClickToTweet]
Your worship may not have yet brought in the revival, but if your heart can keep lifting Him up, it will just be a matter of time before He reveals Himself in all glory.
I pray this post stirs you to worship Him, right from this moment.
Like to go deeper? Here is another post I would love for you to read: Becoming the Ember in the Hands of God
Don't miss next week's post: A Note to Worship Leaders and Hosting God Through Worship.
I would love to know what inspires you to worship. Have you been able to practice childlike worship?
Subscribe to GTH now to receive this series as an ebook here.