Welcome! This post is a part of Revival Series. See all the topics in the series
here
. Subscribe today to follow the full series on GTH
here
.
Revival is one of those words that is highly used, misused and even abused in the Church. While some distance themselves from anything to do with it, others have grown numb to it. However, whatever be your stand, God is still interested in it. Let me tell you why.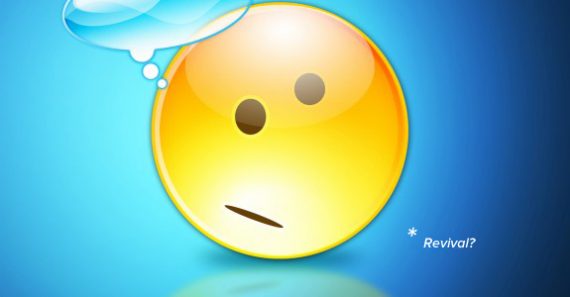 No, 'revival' is not a word found in the Bible. However, there are other such words that are extensively used by Christians to categorize something the Bible has explained itself but which are also not found in the Bible. One such example is the word "Trinity". It is important to note that the usage of this word does not mean it is unscriptural.
Numerous people distance themselves from revival because many have abused it. This kind of response is like avoiding flying on an airplane because some have hijacked it before, or refusing to drive a car because of possible accidents. Every original has a duplicate and the fact that there is a duplicate only substantiates the existence of the original.
But the bigger questions are: "So what's the big deal? Why must you pursue it? What's in it for the Church?"
Here's the reality: With the fall of Adam, man was disconnected with God. But here's the catch – with the fall we have become so earthward that we cease to walk in the Spirit with our hearts heaven-bound.
The Church today has strayed away from walking with God to visiting God once a week. Our houses, jobs, education, children, career and many other things have taken God's rightful place. We have pushed God down the ladder of our priorities.
Revival is nothing but heaven coming on earth and reviving our hearts to walk with God on a daily basis causing His Kingdom and reign in our daily life.
With the second man Adam, Jesus – HE came to restore our relationship with God. But it doesn't end there. God wants the body of Christ, us, to enjoy the fellowship, dominion and the glory that Adam experienced while he walked in the garden of Eden.
Think about it. Our Heavenly Father, Jesus and the Holy Spirit are extremely keen and long to walk with you in all of heaven's glory. God desires to walk with you like He did with Adam at dusk every day. He longs to fellowship with you – to share His secrets with you! He seeks to work with you in partnership on earth to fulfill heaven's projects! Most of all, not only does He call you friend but He wants to walk with you as your best friend!
And so that is why we need God's visitation – that we now come to know as Revival!
Now that is a big deal!
Don't go yet. We are going on a journey with this project. Read more about this series here. Would you take a minute to share your thoughts, prayer, cry and burden below? I want to hear from you and join you in this journey! More to come next week. Are you with me?
Subscribe to GTH now to receive this series as an ebook here.